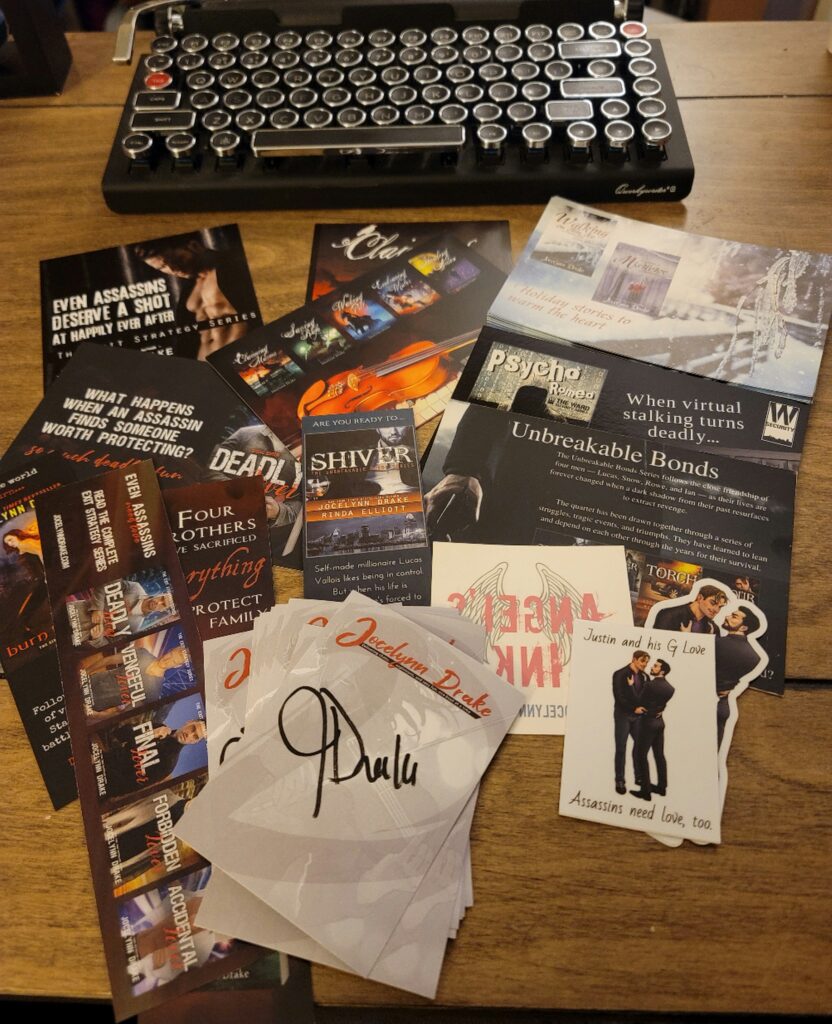 So, as you can see from the picture, I've accumulated a lot of paper swag over the past few years. Some of it has old covers and some has been updated with the new covers. I have postcards, bookmarks, stickers, and even a few temporary tattoos.
Are you interested in getting some of this swag?
If so, it would also include at least one signed bookplate. You can slap that baby in a print copy of any of my books and you'd then have an autographed book! Nifty, right?
Right now, this offer is only for domestic US peeps. This is sort of a test. If I can manage the domestic ones easily enough, I'll then expand this to international peeps.
What do you need to do?
We're going old school. You need to send me a SASE.
Yep. Remember those?
Let's get specific:
Send me a self-addressed stamped #10 business envelope. (You send me a smaller envelope and I won't be able to stuff much into it.)
Send it to:
Jocelynn Drake
P.O. Box 350612
Westminster, CO 80035
I'll stuff your envelope and send it right back.
I'll be accepting SASE's through December 10.
Think of this as a good practice run. We do domestic swag, then international swag, and then if all goes well, we move on to an actual book Sign and Ship.
Good plan? I thought you might like this!
In the meantime, happy reading!
Jocelynn