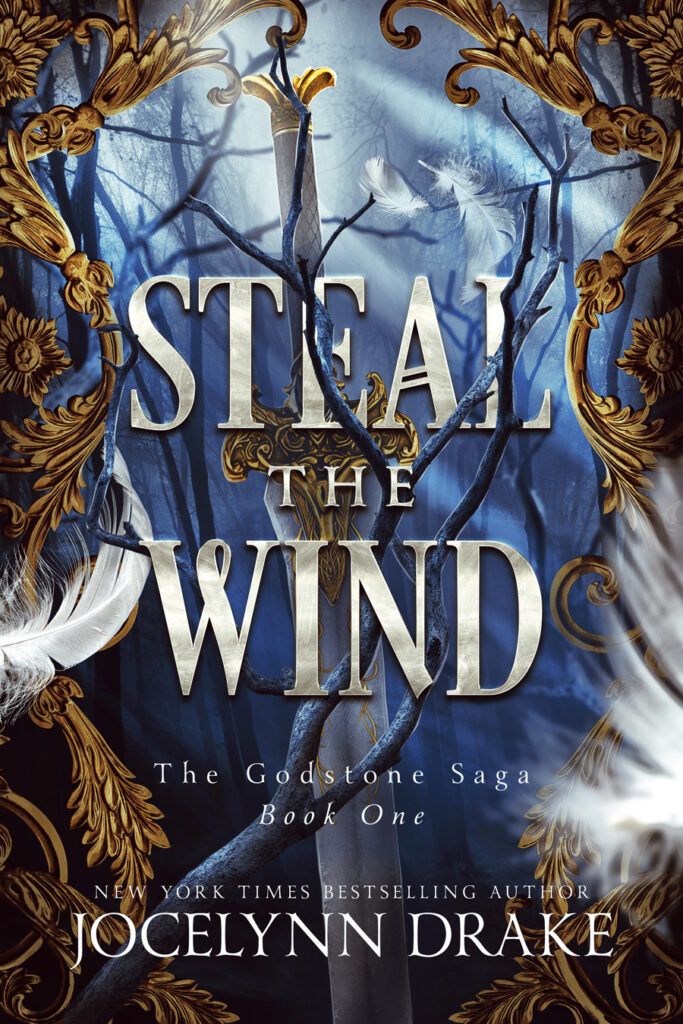 YASSSSS! STEAL THE WIND IS OUT!
I might be a little overly excited, but I will admit that I started writing this book on a whim back in December. I wasn't even sure that I'd release the book. I thought it might be one of those things that I just write for myself and tuck away in a trunk.
But it didn't take long for me to fall in love with Caelan, Drayce, Eno, and Rayne. I knew that I had to share them with the rest of the world. It was too big of an adventure to just keep to myself.
In case you've not looked into the series yet, here are some quick details about the first book:
Everything Caelan knows about his world is a lie.
A war is brewing. As the crown prince of Erya, it's only natural that Caelan is sent on a secret diplomatic mission to support one of the kingdom's allies. With his advisor, his bodyguard, and his best friend as traveling companions, what could go wrong?
Everything.
Everything goes wrong.
Now they are on the run, dodging assassins, setting secret meetings, and even making deals with a sleeping god.
So, this is probably a really bad time to cave to feelings he's been fighting for his best friend. But Drayce has owned his heart for more years than he can count and if he's going to die, shouldn't he have just one kiss?
The fate of the world is on the line, and only Caelan holds the power to save them all.
Steal the Wind is the first book in the six-book Godstone Saga fantasy series and is not a standalone. The story contains explosions, secrets, cranky gods, hidden romance, a prince on the run, a possessive ex-boyfriend, magic, and lots of delicious angst.   
The ebook and paperback are now available!
The audiobook will be narrated by Kale Williams. He is planning to start working on the first book in the next week and we're hoping to have it out in early December.
In the meantime, the second book in the series, Breath of Life, is coming out in 2 short weeks and is currently available for pre-order! Don't forget to grab it up so it's waiting for you on your kindle when it releases.