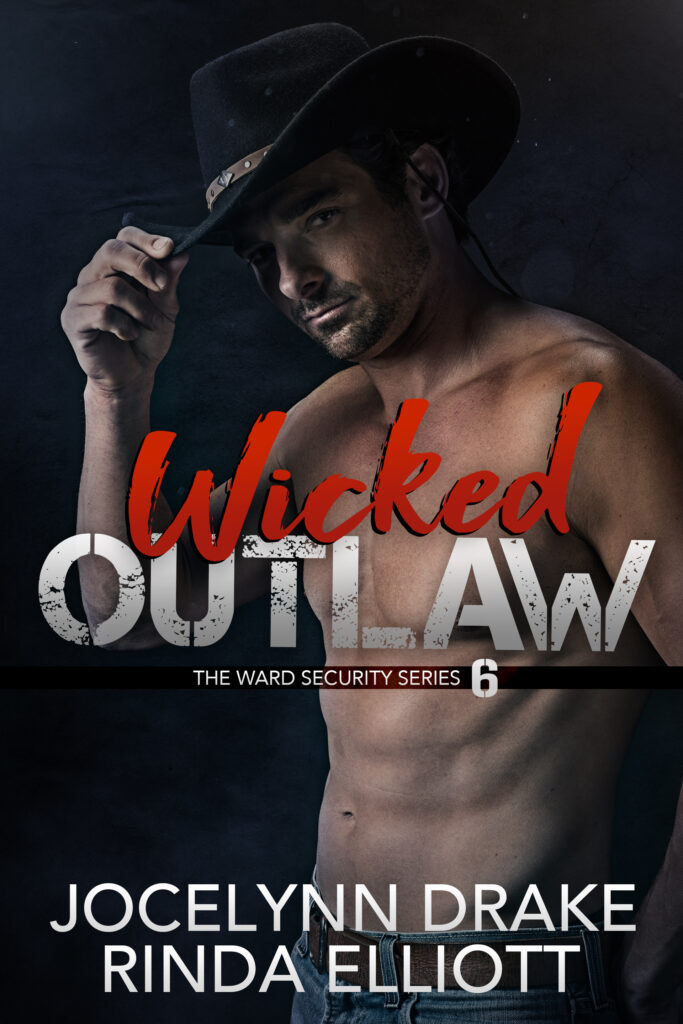 Did you see?
Did you get your copy?
YES! WICKED OUTLAW is now out! I am so excited for readers to get their hands on Cole and JB's story.
It's been a bit since we played with the Ward Security boys, but when the story of Cole and JB hit us, we knew that we had to head in for another adventure.
If you have not checked out Wicked Outlaw yet, here's a quick description of the book:
Cole loves the city. He loves the noise, chaos, and having tacos delivered at 2 a.m.

He loves his job at Ward Security. He might look like a bodyguard, but there's nothing better than being counted as one of the hacking tech triplets.

There is no way he will ever love horses, cows, and the great wide open of Texas.

At least, that's what he thinks until JB Alexander rides into his life.

He can't deny the burning attraction of JB's easy smile and weird sense of humor. 

And while they're dodging gun shots, crazy neighbors, meddling family, and secret plots, Cole might be forced to admit that he's found an even greater love.

Wicked Outlaw is the sixth full-length novel in the Ward Security series and is jam packed with crazy neighbors, wild gun shots, a horse named Dopey, llamas, code names, a bisexual awakening, and new beginnings.
Both ebook and print version are now available here.
And if you haven't had a chance to jump into the Ward Security series yet, now is a fantastic time to binge the entire series. There are now six novels, two novellas, and one short story collection for you to read. In addition, Ward Security ties to the completed Unbreakable Bonds series. You can find the entire reading order here.
Right now, Rinda and I are working on the fourth book in the Weavers Circle series and we hope to have it out in late summer.
Happy reading!