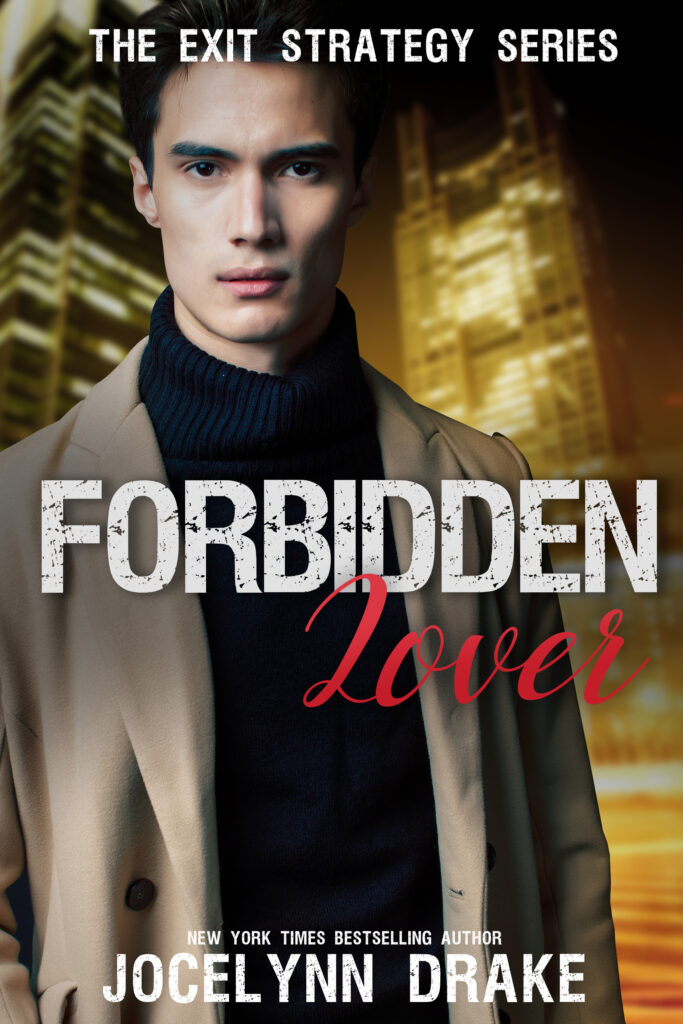 I don't know. Maybe I'm too excited about this. But I just can't help it.
Dev and Kai are out! Dev and Kai are out!
Yes, Forbidden Lover, book 4 of the Exit Strategy series is now available.
I loved working on this book so much. It was my chance to not only give Devlin Relic a second shot at love after losing his husband, but it was also my opportunity to see the secret, soft and squishy side of Kai.
OMG he is so adorably awkward!!!!
Here is a quick description of the book:
Devlin Relic was off limits.

The sweet man had already lost a husband and nearly lost his life when someone put a contract on his head last year.

He needed to focus on raising his adopted son and finding a nice, normal man.

Kai was anything but nice and normal.

He was an assassin, and that did not fit into Dev's neat and tidy life.

But when a dead body mysteriously appears in Dev's bathtub, it looks like an assassin is exactly what he needs.

Maybe this time Kai will be brave enough to fight for Devlin and finally put his exit strategy to use.
They are both so adorable and hot together. I can't wait for you to jump into this book.
If you've not read the series yet, you can binge four of the five books right now and be ready for when Accidental Lover comes out on July 9. The series reading order is:
Deadly Lover (with the Lover Calling novella)
Happy reading!