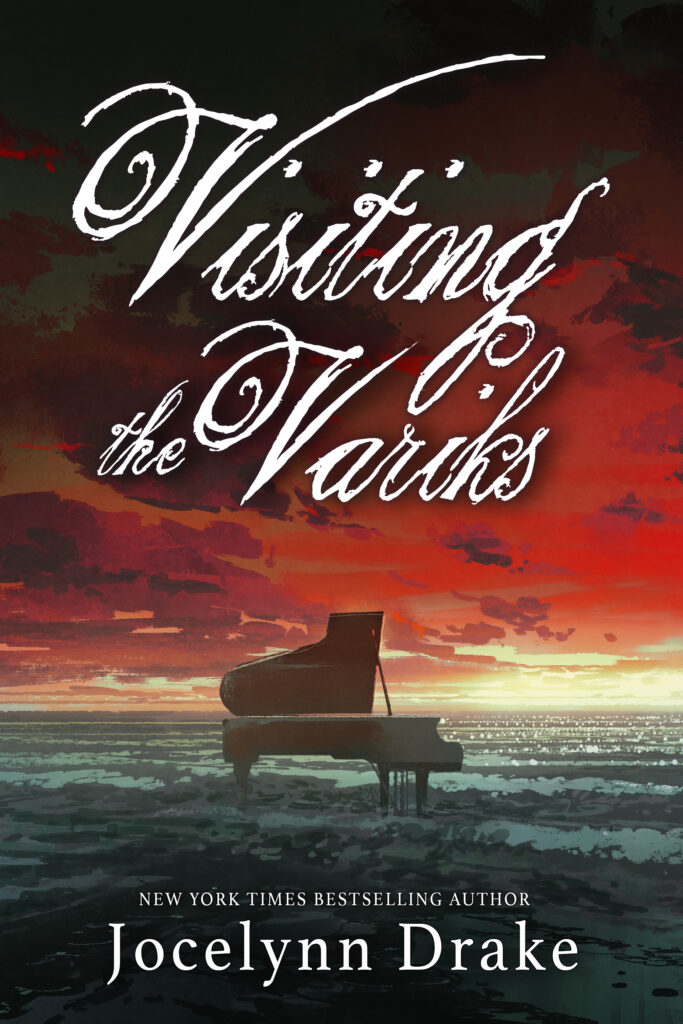 I am so happy to report that the Variks are back for a fun little collection.
I've pulled together all the random short stories I've written for the Variks over the years and placed them in a single volume.
As a bonus, I have written a new novella and included it!
Gideon's Ghost Story focuses on the love story of Gideon – Rafe's ward – and Ryder, one of the vampires who works as a bouncer and muscle for Rafe.
Their romance has been a long time coming and I'm so glad that I could finally complete it.
Here are some of the details:
While everyone has found their happily ever after, the four brothers and their loving father are still finding mischief and tender moments.
This collection of EIGHT stories touches on each of the Variks and includes a never-before-release novella, Gideon's Ghost Story.
Fall in love with Aiden, Marcus, Rafe, Bel, and Winter all over again.
Visiting the Variks is an approximately 50,000-word collection of stories for the Lords of Discord series that contains silliness, surprises, sexy times, and one brand-new happily ever after.
If you've not grabbed the Lords of Discord yet, here is the reading order:
I am so excited to announce that I am now working on a new vampire series called the Kings of Chaos. They are a spin-off of the Lords of Discord. These vampires are heading to the Variks' territory so there is a very good chance for cameo appearances from the Variks. The first book is titled Two Thousand Dreams.
Here's a quick description:
A new vampire clan is coming.
They're older than you can imagine.
They've seen the rise and fall of dynasties, empires, and countries.
They've outlasted nearly everyone.
Now they're coming to the US.
And they're taking back someone stolen from them.
Two Thousand Dreams is the first novel in the Kings of Chaos series, which is a spin-off from the Lords of Discord series. These books will contain vampires, shifters, witches, other non-human surprises, snark, angst, found family, brotherly bickering, magic, cameo appearances, chaos, vampire cuddles, and an endless love that grows stronger with each kiss.
I'll be working with the amazing Natasha Snow for the series covers this summer. And while the book is slated for a November release, I'm expecting it to move closer. I just need to settle the release dates for a certain necromancer and the next ice dragons book with AJ Sherwood.
Speaking of necromancer, if you're a part of my Facebook reader group, you might have seen snippets for Sky the necromancer. His story is coming in June!