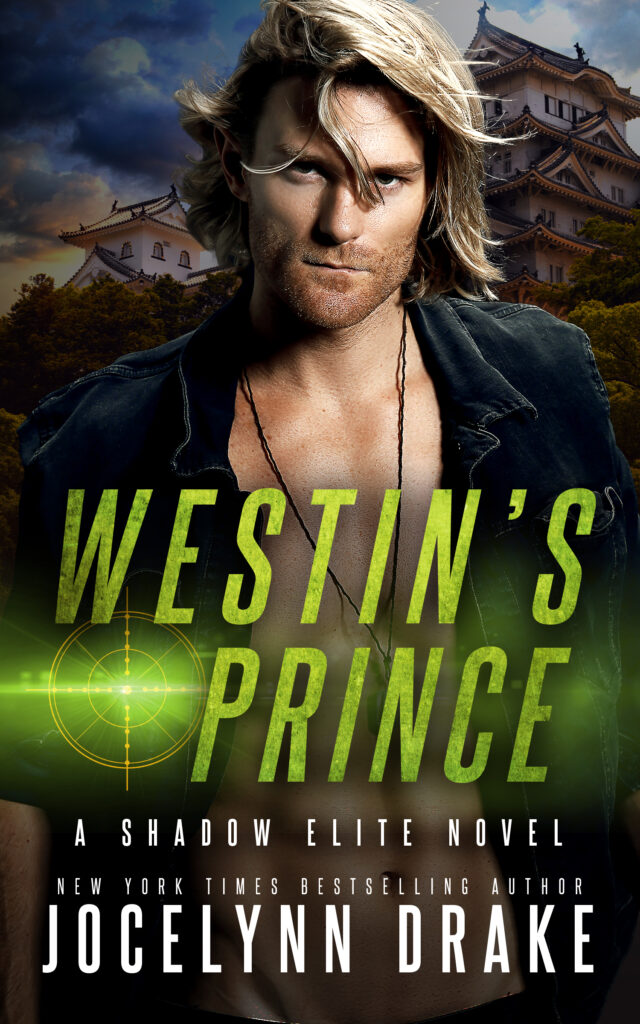 It's HERE!
I am so insanely excited to share with you Westin's story at last.
I will admit that out of the books for the series, Westin's story was the first one that came to me. I have been dying to write his book for months and now it is finally in your hands.
The only sad part is that this is the last book in the series.
I have had a blast writing about this unique found family, their crazy antics, their tender romances, and learning about all the interesting places they have traveled. Only Westin's setting is imaginary. 
Yes, the Asian island kingdom of Gaoxing is totally fake, but I pulled heavily from the two different countries to make this place feel as real as possible. I hope you want to move there as much as I do when you finish reading the book.
But first, here's a quick description if you haven't grabbed it yet:
The contract on the prince's head was only the beginning…
This was supposed to be a quick job.
Pop in. Check out the prince. Alert his security that someone wanted him dead.
Easy.
But a chance meeting in a tea shop left West unable to walk away.
Crown Prince Jin was far too sweet and trusting to be left unattended.
(Not to mention devastatingly handsome and mind-blowingly sexy.)
However, Prince Jin has a dark secret that leads to even bigger problems. West is going to need the entire team for this one…and maybe even those crazy assassins.
Oh God, and a makeover as he goes undercover in the elite world of royalty.
Westin's Prince is the fourth and final full-length novel in the Shadow Elite series and features mercenaries, assassins, royalty, a sassy assistant, conspiracies, danger, insta-swoon, yet another cinnamon roll, a fish out of water who will do anything for his prince, a "fake" boyfriend but nobody believes them, and love on the run in Asia.
If you've not started the Shadow Elite series yet, here's the reading order:
Westin's Prince (and don't forget to grab the bonus short at the end!)
While you're getting caught up, did you know that the Shadow Elite series is a spin-off of the Exit Strategy series? Catch the origin story of Justin, Gabriel, Alexei, and Soren.
Happy reading!