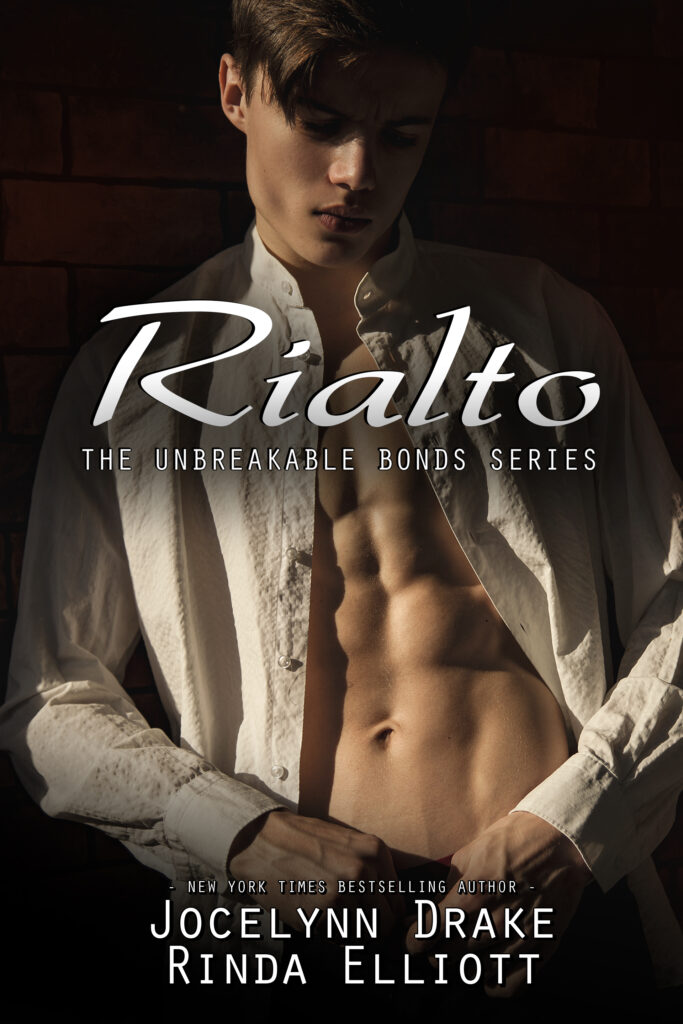 It's hard to believe that this day has come. We've been on so many amazing adventures with Lucas, Snow, Rowe, and Ian.
We've watched them get into so much trouble, argue, make up, play tricks on each other, laugh, and most importantly… fall in love.
Rinda and I have loved every second of bringing these characters and this world to life. We never thought it would stretch over so many books and so many characters.
But I'm happy that we've brought things full circle to Ian and that we are leaving the guys in a very good place.
But this isn't just the release of a book and the closing of a series. This is an epic celebration that we want you to enjoy with us.
Let's start with the book though:
Someone has it out for Rialto.

Ian Banner is loving his hectic life. He's newly married, ready to start a family, and opening a new restaurant. All his dreams are coming true.

The last thing he needs is a problem with his restaurant.

But when one attack after another comes, he grows convinced he has another enemy.

Ian tries to handle things by himself, but his friends are soon drawn in when the attacks become violent. That's when Ian realizes the target isn't Rialto. It's him.

Rialto is the final installment in the Unbreakable Bonds series and features sexy times, Daciana snuggles, overprotective family, fire, and of course, code names.
Sounds exciting right? I can't wait for you to jump in!
If you are new to the Unbreakable Bonds world, this is a great time to start reading. You've got sooooo many books ahead of you. To get the full reading order list, just click here to check out this blog.
If you prefer audio books, you're in luck! We are steadily working our way through the series right now. The first four novels are now available on audio and the fifth book will be coming out very soon! To start listening now, click here.
In addition, to celebrate the release of Rialto, we are having an all day party in our Facebook reader group on December 18. If you haven't signed up for our group yet, please click here now so you don't miss any of the amazing giveaways. Some of the authors stopping by include:
Silvia Violet
Nora Phoenix
AJ Sherwood
Lily Morton
Charlie Cochet
Susan Hawke
Layla Reyne
Aimee Nicole Walker
Riley Hart …. and sooooo many more!
And finally, as a thank you to all our amazing readers, Rinda and I have cooked up a FREE short story we are going to be releasing very soon! It's called THE UNBREAKABLE B. The boys go to visit Lucas's stylist B right before Ian's wedding and naturally, chaos breaks. We don't have a final release date yet as we're waiting on final edits. However, when it is available, we will be announcing it on the website, social media, and in the newsletter.
Happy reading!