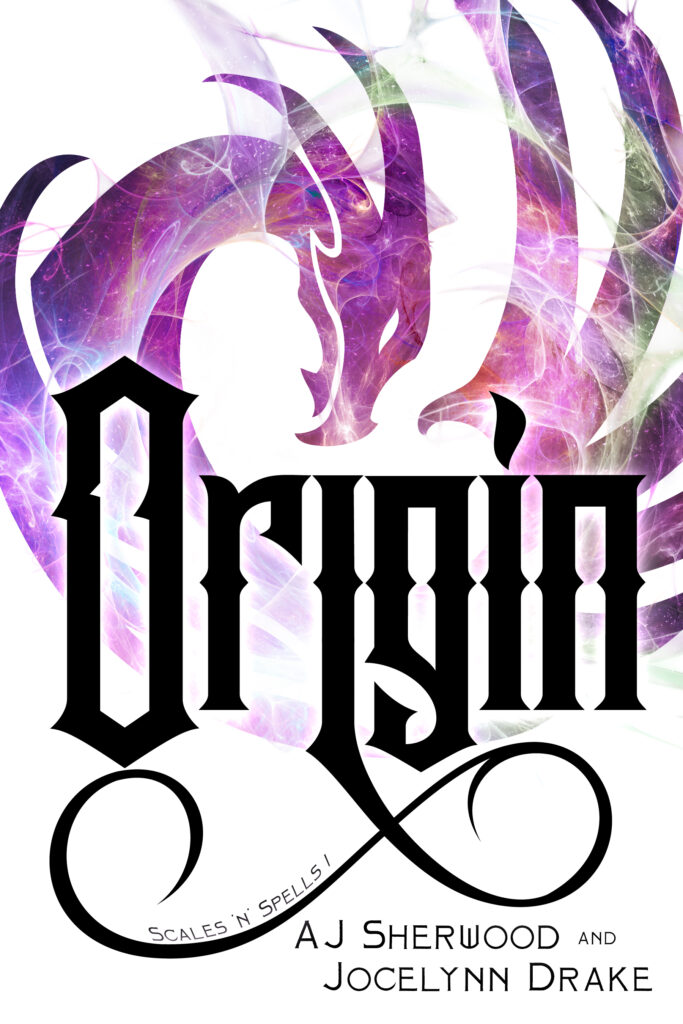 In other words, ORIGIN, book 1 of the Scales 'N' Spells series, is now available.
It has dragons, mages, fated mates, shenanigans, explosions, sexy massages, and sooooo much fun.
I had a lot of fun working on this book with AJ Sherwood. We are already hard at work writing the second book, which will feature Baldewin and a very angry mage.
We've had several readers ask and let me quickly say that this is not an Mpreg book. I know for some readers that is a make or break point. There are magical ways for our mages to have baby dragons, but they don't include the man carrying the baby.
But before we can get to babies, we have to get them to fall in love first!
If you've not heard about ORIGIN yet, here are some details:
Cameron wants to make it clear that he did not go into the festival to find a dragon mate.
Germany is supposed to be an escape. With a new mechanical engineering degree, a new job looming, and a whole life planned out that isn't his, Germany seems like the best place to find himself.

So, how does he end up discovering his lost magic heritage, running from bad guys with a secret agenda, and being adopted by the not-so-extinct Fire Dragon clan?

Cameron blames tall, dark, and sexy Alric, King of the Fire Dragons. His fated mate. Because of course he is, and mates are meant to take the blame, right?

It may take a hot second, but as Cameron learns more about the scarred Alric and the life he's landed in, Cameron realizes that perhaps this is where he's meant to be, magic and mates and kidnapping and all.

Turns out coming to Germany wasn't an escape but his awakening.

Tags: Not-so-extinct, Shifter dragons, mages, fated mates, secret clans, epic libraries, hurt/comfort, not mpreg, age gap, not that Alric cares, magical heritage, mechanical engineers being BAMF, grumpy dragon kings being protective of their cute mates, really the cuteness is downright criminal, we might need a firehose for these two, or not, sass, so much sass, Ravi and Cameron are no longer allowed to be alone together, for reasons, dragons hoarding, when you live long enough statistics will get you, bats named Cheryl, beheadings, no damsels in distress here, just very unhappy mages, with trigger fingers, anyone have life hacks on how to get rid of kidnappers, Cameron is open to suggestions.
If you're looking for a nice, hefty read to carry you through the weekend, this book clocks in at 130,000 words.
Also, be sure to stop by AJ Sherwood's Facebook group on Saturday between 7pm and 9pm EST for our little release celebration. We'll be having a bigger party next week!
Happy reading!