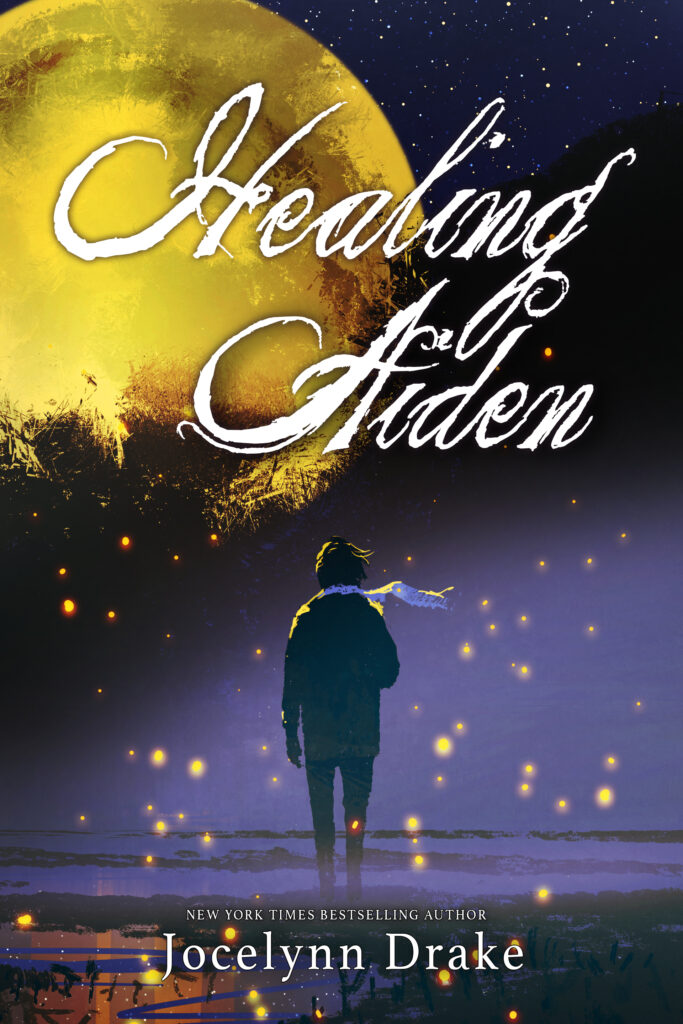 I can't believe it! It's finally here. Healing Aiden, the fifth and final book of the Lords of Discord series, is finally available.
I loved writing this book. I loved giving Aiden his happily ever after. The vampire so deserved it. Yes, he had a loving family of son who made his life happy and entertaining. But there was a hole in his heart and I think he got just who he needed to make him feel complete.
While I am excited to have Aiden in the hands of readers, I am sad to be saying goodbye to the Variks. I never expected such joy when working with these characters. When they were in a room together, there was no controlling what came out of their mouths. Their endless teasing and snarky banter reminded me of my own brothers at times.
If you're not familiar with the story for Aiden, here's a quick description:
Aiden Varik has had two great loves in his very long life.

And he lost them both too soon.

His only wish is to protect his four vampire sons and their mates.

But someone from Aiden's distant past has returned to break down the walls erected around his wounded heart.

Temptation never tasted so sweet.

Can Aiden find the strength to risk his heart yet again? Especially when this man is accompanied by Aiden's enemies.

Healing Aiden is the fifth and final book in the Lords of Discord paranormal romance series. This book contains vampires, werewolves, witches, overprotective sons, secrets, broken hearts, hope, redemption, and a love that will never end.
And if you've not read the series yet, now is the perfect time to binge all FIVE books!
In the meantime, I'm still working on lots of projects right now. AJ Sherwood and I are hard at work on the second book of the Scales 'N' Spells series. You can read the first book, Origin, now. In addition, Rinda Elliott and I are working on the edits for Blind Warrior, which is now up for pre-order and will be available November 20.
Happy reading!