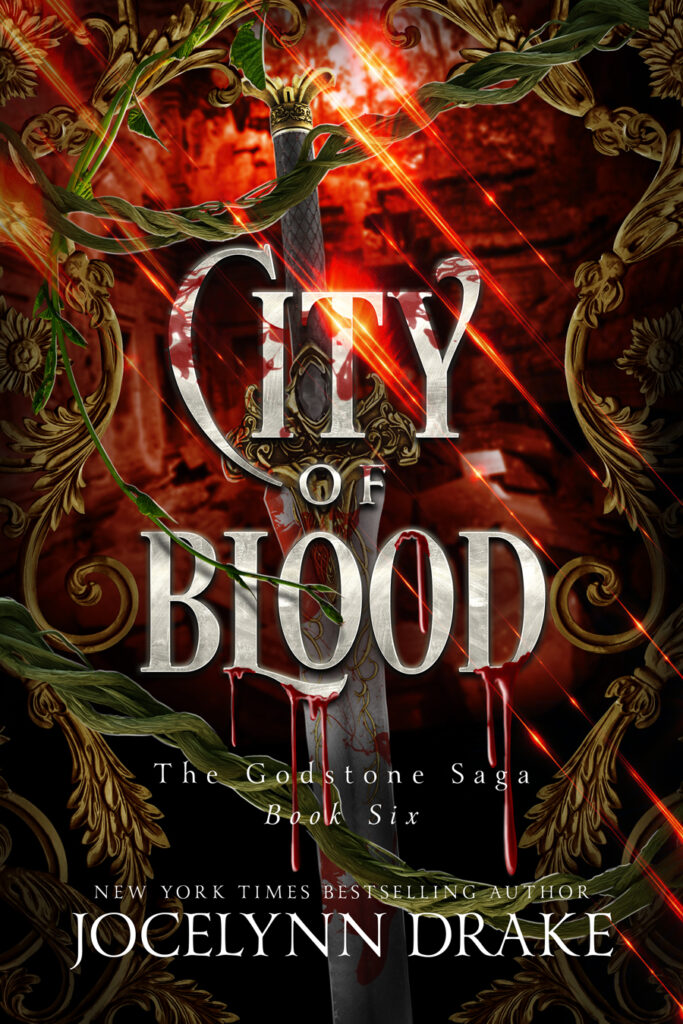 I can't believe it.
I seriously can't believe that the six-book Godstone Saga series is now complete.
I followed the adventures of Caelan, Drayce, Rayne, and Eno through more than 600,000 words of insanity, danger, blood, death, betrayal, secrets, heartbreak, brotherhood, and even a good dash of romance.
There is some relief that it is over. But mostly I just miss them.
It was a wild ride, and I am so glad that I had the chance to write these books.
I think they will always be among my favorites.
If you have not started City of Blood yet, here's a quick description of the insanity!
The Final Confrontation
Caelan is done being a pawn of the gods.
He's been herded and molded by the liars and manipulators.
He's put the lives of his family in danger again and again.
And he is done.
It's time to face the mad Goddess of the Hunt in the last place any of them want to go—the Ordas.
If they're lucky, the special assistance he's called in will arrive in time.
But no matter what, Caelan will protect his family…at any cost.
City of Blood is the sixth and final book of the Godstone Saga series and is not a standalone. The fantasy with a modern twist contains danger, secrets, broken gods, desperate kisses, dragons, possessive boyfriends, magic, lots of delicious angst, and one last round of a deadly game.
Also, if you're looking to binge the entire series, here is the reading order:
The audiobooks are out and whispersynched for the first four books. The audiobook for the fifth book should be out any day now, so keep your eyes peeled. Kale Williams is recording the final book this month. Stay tuned for details on when we expect to have that out.
Happy reading!
Jocelynn