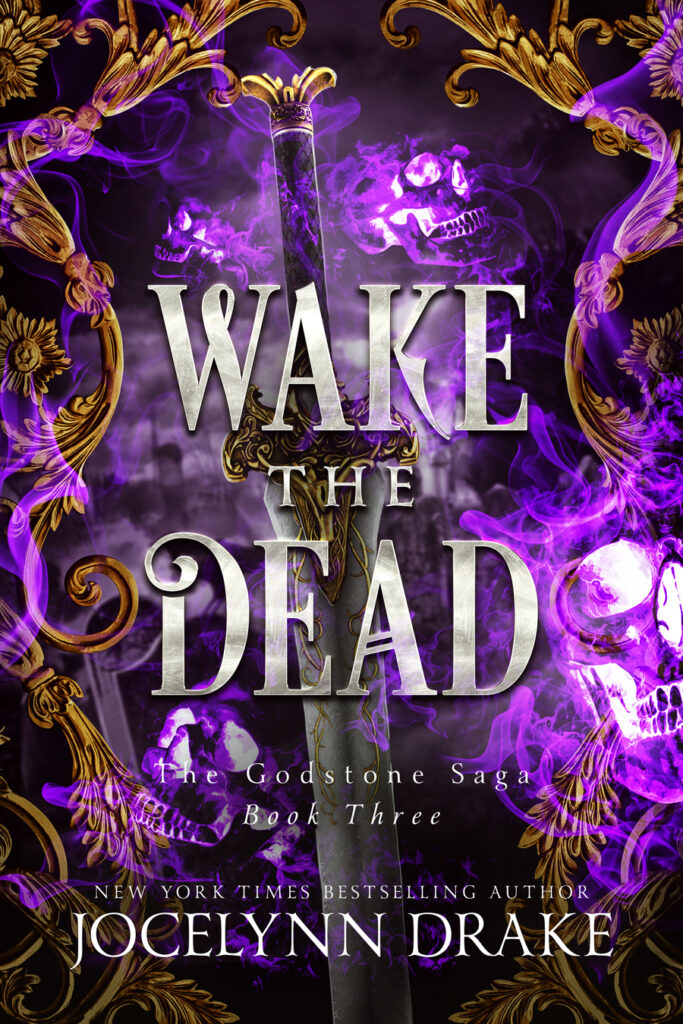 I'm so excited! A new book in the Godstone Saga has been released!
This was a heavy book to write as I put Caelan, Drayce, Eno, and Rayne through some dangerous situations, forcing them to make some very difficult decisions.
With Wake the Dead, you get to visit a new country, meet a new god, and learn some very interesting secrets that I have been DYING to spill.
But don't worry, I've got quite a few more secrets that I've tucked away for future books.
If you have not grabbed your copy yet, here's a quick description of the book:
The dead wait for Caelan.
The Goddess of Life has sent Caelan to wake her brother, the Dead God.
But crossing the reclusive country of Zastrad is even more treacherous when Caelan and his friends aren't sure they can trust their guide.
The brotherhood of friends will be tested by violence, death, political intrigue, and secrets better left in the dark.
When Caelan finally reaches the fractured godstone, he may have to give up everything to save the family he's cobbled together of the years.
Wake the Dead is the third book in the six-book Godstone Saga fantasy series and is not a standalone. The story contains danger, secrets, bossy gods, stolen kisses, new king finding his way, a possessive boyfriend, magic, and lots of delicious angst.
I'm also excited to see that readers are loving the book! Look what readers are saying:
"Wow, wow, wow. This book packed quite a punch. I loved the first two but this one is even more intense."

"Another great add to the series. I'm loving this unique universe; each book adds another layer and I don't know what's going to happen next. Love Eno and Rayne together; great chemistry and best friends that Caelan could have. Caelan and Drayce are still connecting to each other and how their story is unfolding has me not putting this down. Can't wait for the next."

"I just can't get enough of this series! Yet again, I devoured every word in one sitting… my kindle was glued to my hand all day and I was hooked from start to finish. There is so much going on in terms of action, developing relationships, intrigue, mystery – you name it, this book has it!"
"Absolutely Outstanding Fantasy Reading! A. Must"
Be sure to grab your copy here.
What's more, the fourth book in the series is now up for pre-order. Wings of Fire will be out on February 25!
Discover the repercussions for what happens in Wake the Dead.
How are the boys going to get out of this mess?