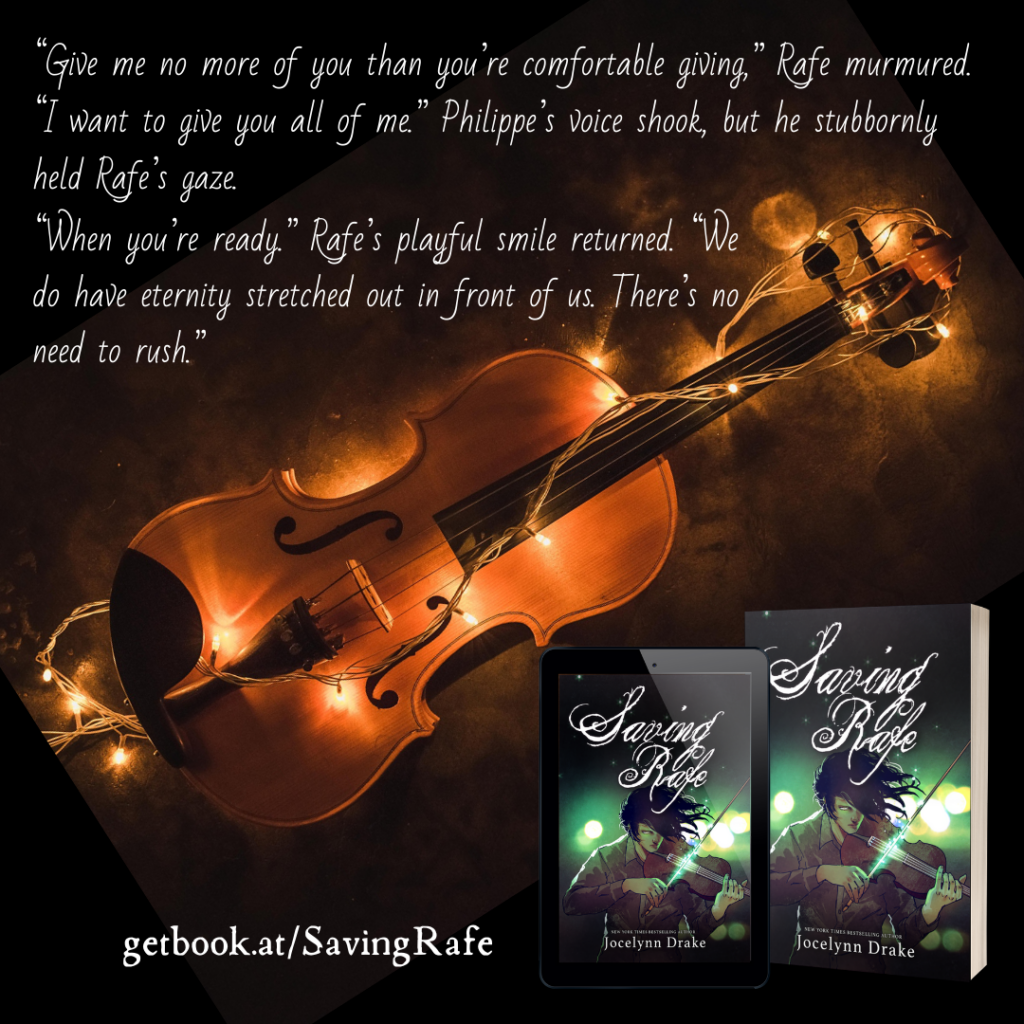 Did you see? Did you see?
Rafe's book is now available!
I love release day! After months of writing and editing and planning, I finally get to share what has become so important to me.
And I do love the Variks so much. I love playing in their world and I love watching the brothers argue with each other.
Rafe hold a special place in my heart. He's the man who wears a mask. He portrays himself as someone who simply doesn't care about anything. He just wanted to laugh and have fun.
But there's a secret side to Rafe, where we learn that he cares very much about the people in his life, but he doesn't think that he's smart enough or brave enough. He calls himself the family joke.
I can't wait for you to see how much Philippe proves him wrong.
Here are some quick details on the story:
Rafe Varik

The troublemaker. The risk taker. The sexy club owner full of wicked promises.

Rafe has devoted his immortal existence to pleasure and causing mischief.

The only ones who can depend on him are his brothers. Of course, that's very much a Varik thing.

But when the leader of the Arsenault clan specifically requests Rafe's help in tracking down a killer, he can't say no.

Sure, Rafe claims he's doing it for his family. They've attracted too many enemies and could use a few allies.

That's not the whole truth, though.

There's something about Philippe Arsenault that draws Rafe in. He wants more of Philippe. The vampire leaves him longing for another second in his presence, another taste of his lips, another caress of those perfect fingers.

Yet when it's all over, what will become of Philippe and Rafe? Because Philippe will always be an Arsenault, and Rafe will always be a Varik.

Saving Rafe is the second book in an MM paranormal romance series that has vampires, betrayal, annoying brothers, music, heartbreak, hope, sexy times, and a pair of star-crossed love
If you've not grabbed your copy, you can get it here.
And if you haven't started the Lords of Discord series yet, now is the perfect time. You are start reading Claiming Marcus now or you can even listen to it on audiobook!