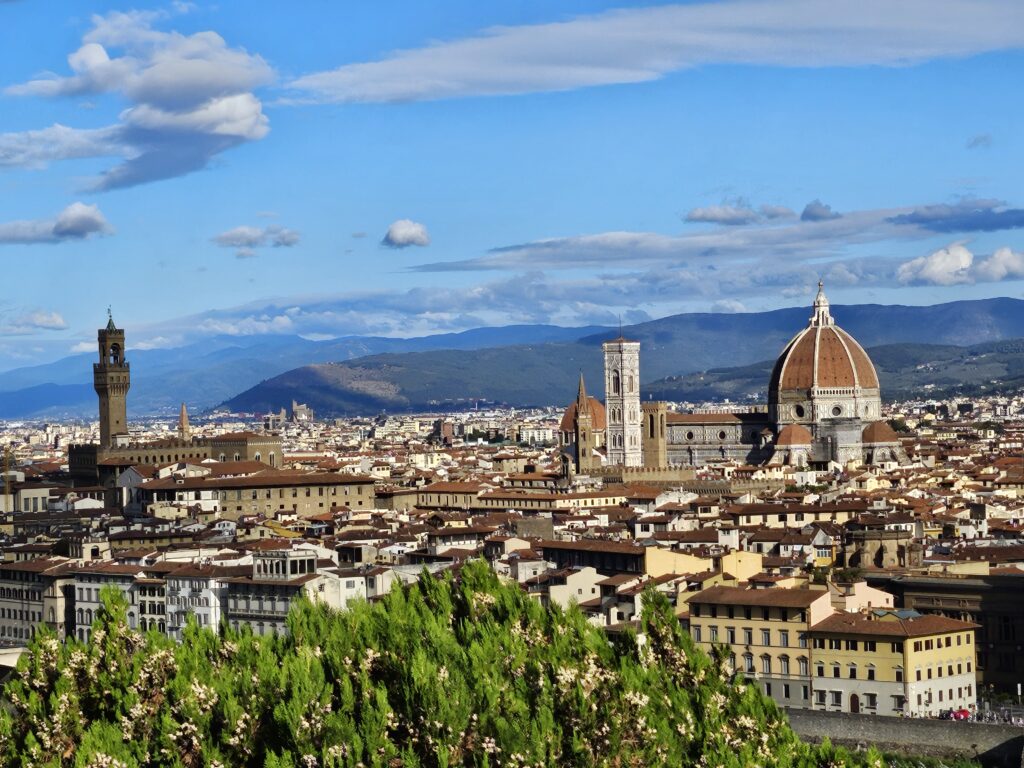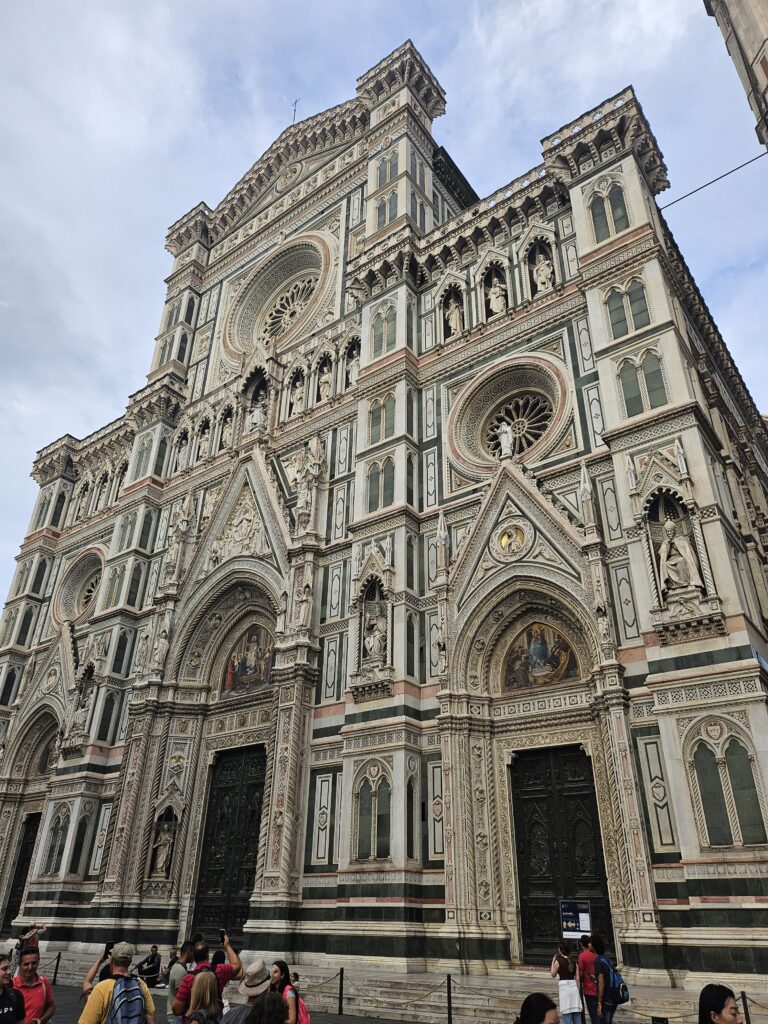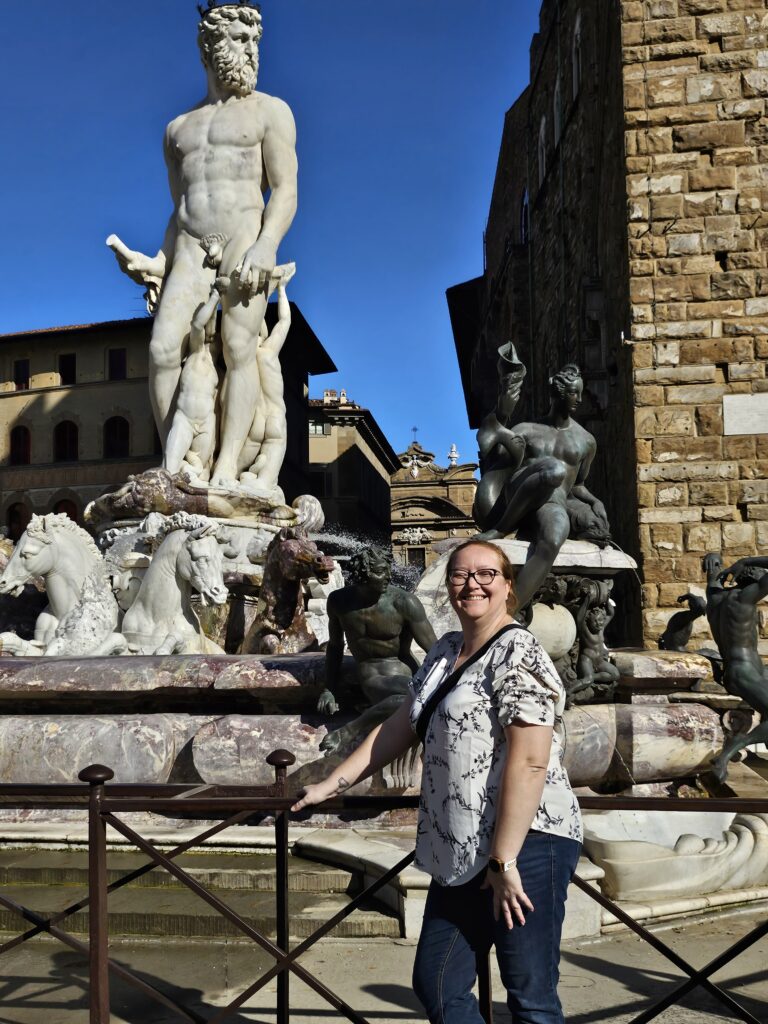 I'm back!
Italy was just amazing. RARE Firenze gave me the chance to visit Italy for the very first time and it was an utterly unforgettable experience. I had my travel buddies AJ Sherwood and Katie Griffin with me as we explored the lovely city, shopped soooooo much, and ate some delicious food. They even put me on a horse to ride through a Tuscan forest.
I'm currently up to my eyeballs in vampires and dragons, but I would like to write some stories about men finding love in the winding streets of Firenze. I would also like to return to Italy so I can visit Rome and Venice.
In addition to a stunning trip through Firenze, I had a fabulous book signing at RARE Firenze. It was so wonderful to meet all the readers and sign books. It's been a while since I did a signing and it was proof that I need to get out more! I also got to chat with my wonderful Italian publisher and hug Wander Aguiar, whose handsome face graces Charlie's Doctor (not to mention some of his other photos fill out the Shadow Elite covers).  He's currently on the hunt for some new models for me for an upcoming series. Fingers crossed.
Looking ahead at other possible appearance, I'm working on appearing at Ycon in Paris November 4 and 5. In 2024, I'm trying to figure out at least one conference in the US. As soon as I get that worked out, I will be announcing it here and in my Facebook group.
Now let's talk books….
It's almost time to meet a new clan of vampires!
The first book in the Kings of Chaos series, Two Thousand Dreams, comes out in roughly one month. I am so insanely excited for you to meet the Zhang Clan. They have an incredibly long and twisting history that you'll be able to get glimpses of across all five books.
While the Variks are actual blood brothers (no pun intended), the Zhang Clan is a found family who would do anything to protect each other. There are five "brothers" and two "sisters" this time, and they are all very good at finding trouble.
Here is a quick description of the first book: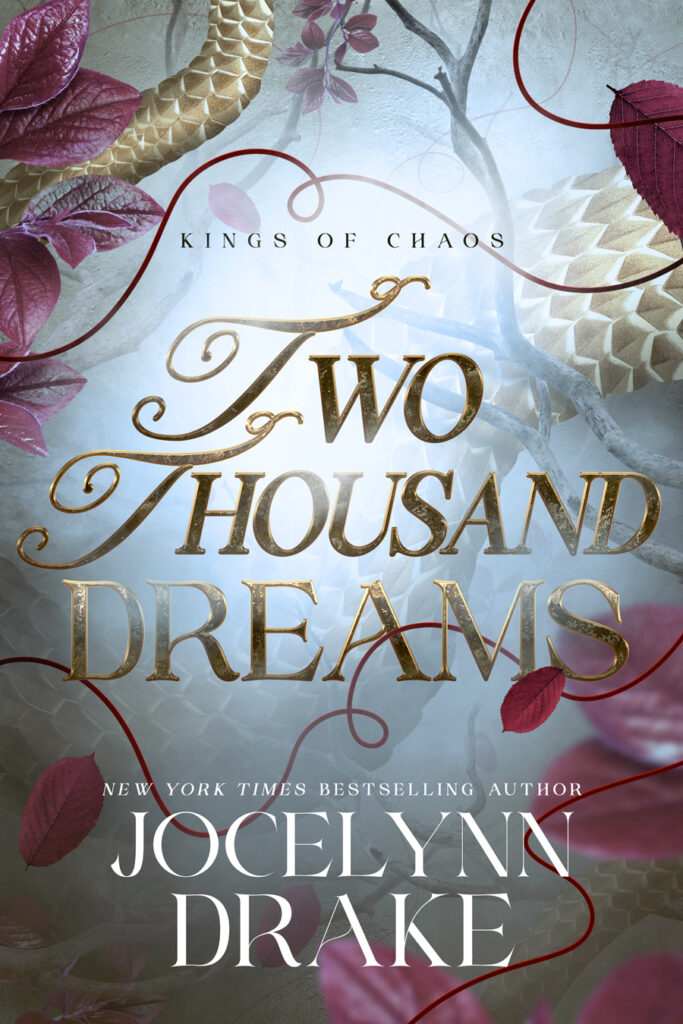 The Blood Witch Has Changed Everything.
Chen traveled to the US with his clan, hoping to rescue his kidnapped brother from the fae.
They just need a witch to find the exact location of where the door between the human world and the fae world will open.
The one thing Moon can't do.
Chen grabbed the wrong type of witch.
That's not stopping Moon from clinging to Chen as he guides them through a new territory, introducing them to the witches, shifters, and vampires who can help them.
The longer Moon remains at Chen's side, the more he hopes the witch might consider staying with him always.
Except that the king of the fae might have other deadly plans for Chen.
Two Thousand Dreams is the first novel in the Kings of Chaos series, which is a spin-off from the Lords of Discord series. This book contains one very grumpy vampire falling in love with a very perky blood witch, shifters, overprotective witches, other non-human surprises, snark, angst, found family, brotherly bickering, magic, chaos, vampire cuddles, and an endless love that grows stronger with each kiss.
Two Thousand Dreams will be available on November 10!
Did you know that Kings of Chaos is a spin-off from the Lords of Discord AND the Princes of Mayhem?
Yes! We're going to have all the fun and interesting cameo appearances in the new series as well as introduce you to some new friends and creatures.
If you need to catch up on all the books, now is the perfect time. To read them in order, you start with Claiming Marcus (book 1 of the Lords of Discord). The Lords of Discord is 5 novels and 1 collection of short stories that includes a novelette.
After the vampires of the Lords of Discord, you jump to the witches of the Princes of Mayhem. Right now, only the first witch tale is complete. You can follow necromancer Sky as he saves and falls in love with human Nolan. Sky's story was told as a 4-part serial. You can read the first novella here or grab all 4 in the Complete Works here.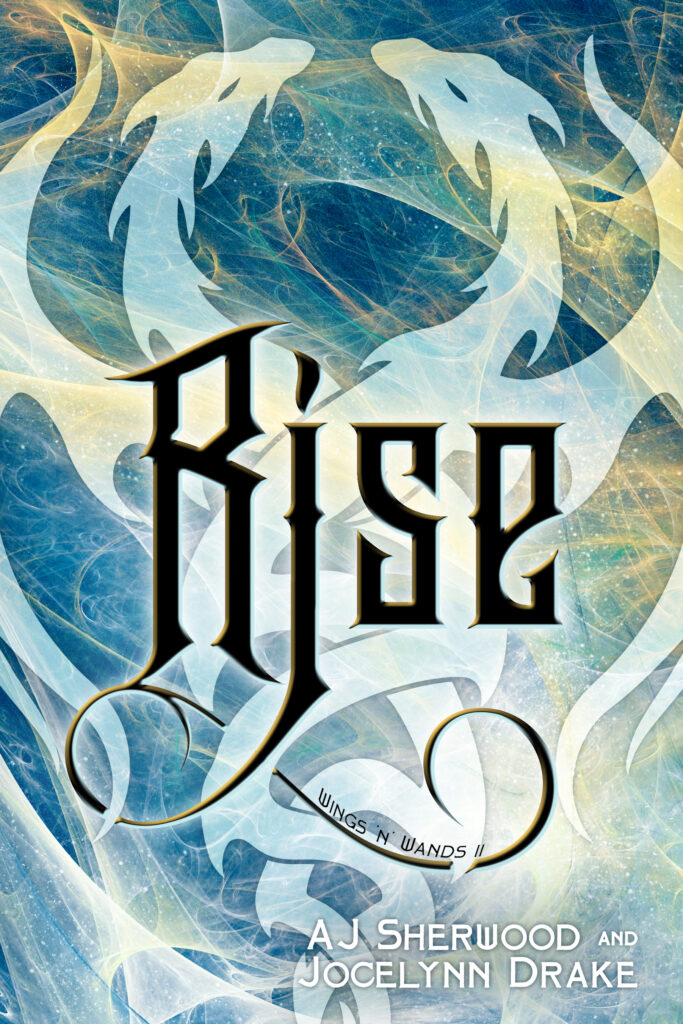 YES! It's time to revisit the Valerii ice dragon clan!
AJ Sherwood and I have completed the second novel of the Wings 'N' Wands series and we can't wait for you to jump into his new adventure.
Here is a description of the new books:
For the record, putting the Sousa clan to sleep for five hundred years is not Amaru's fault.
At least he's found his two, count 'em two sexy, hunky, adorable, overprotective dragon mates because of it, and they'll help him wake up his clan.
So why. Are his mates. AVOIDING HIM? Especially Luka. This should not be as hard as they're making it.
What're the proper tools to fix relationship problems? Is it screwdrivers?
Tags:
Chaos thine name is Amaru, one keeper is not sufficient, hence triad, lost clans, malfunctioning magic, confused dragons, the whole enchilada, 500 years is one hell of a power nap, zipper are awesome, Ravi has twins, pray, relationships are work, hope is too, who needs sleep when there is nookie, don't touch the screwdrivers, all unattended electronics will be taken apart, breaking traditions, dragon cuddles are the best cuddles

Rise (book 2 of the Wings 'N' Wands series) will be out on November 24!
If you are new to my dragon series with AJ, you've still got some time to catch up on all the books.
Wings 'N' Wands is a spin-off of the Scales 'N' Spells series, which has 4 novels and 1 novella. You start with Origin, which introduces you to the amazing Burkhard fire dragons of Germany.
After you finish the Scales 'N' Spells series, you can snatch up the free short story Dawn and then slide right into the first book of Wings 'N' Wands, Ruins.
Happy reading!
Jocelynn