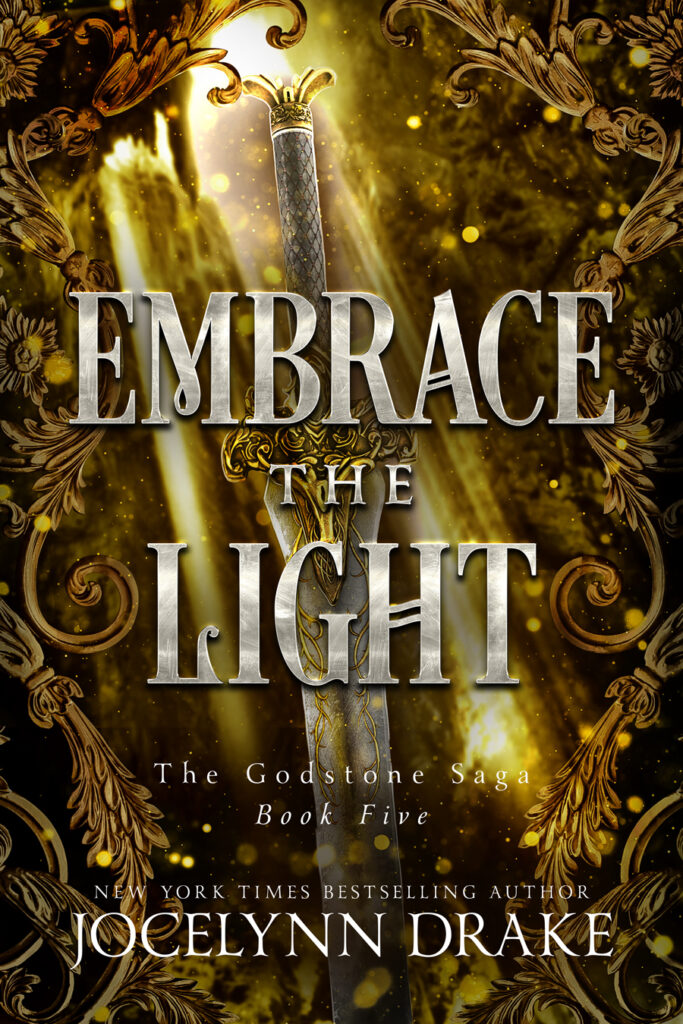 It's out! I'm so excited that you get to read the next installment of the Godstone Saga!
Caelan and his companions are on their way to Ilon to meet with the last god, and hopefully, get the help he needs to defeat the Goddess of the Hunt.
Lore is not what anyone expects, and neither is the story he has to tell.
I had a lot of fun writing the fifth book of the series, as if allowed me to expand the world of Thia even further, giving readers a deeper look at both the past and the present.
If you've not heard about this book yet, here's a quick description:
A Tragic Story Comes to Light.
At last, Caelan and his companions are heading to see a long-time ally of Erya.
But New Rosanthe soldiers have already moved into the city, and nothing is quite as it seems.
Even as old betrayals reveal new enemies, Caelan's main goal remains the God of Wisdom and the truth.
The only problem is that time is running out and the Dead God is waiting to claim him.
Embrace the Light is the fifth book in the six-book Godstone Saga fantasy series and is not a standalone. The story contains danger, secrets, bossy gods, stolen kisses, a new king finding his way, a possessive boyfriend, magic, and lots of delicious angst.
And if you haven't starting reading yet, now is a great time to binge the first 5 books of this 6-book series. The final book will be out on July 8. Time to get caught up!
What's more, the audiobook of Wings of Fire just came out this week. The audiobooks for the first four books are all out AND whispersynced!
Happy reading!