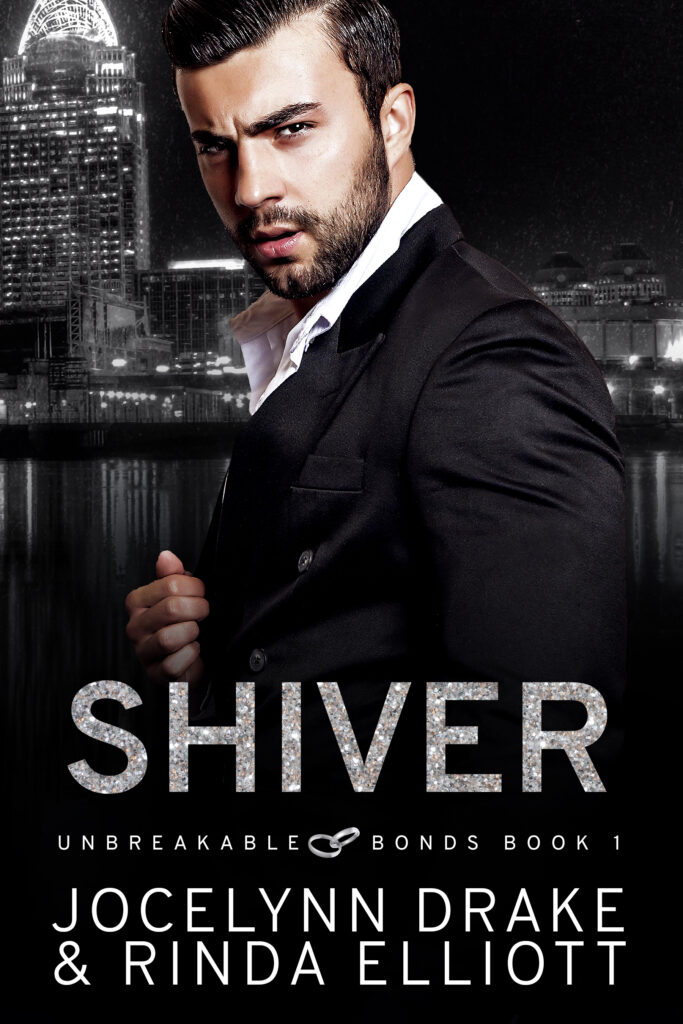 Is there anything better in the world than a free book?
There might be, but I honestly can't think of what it might be.
If you don't subscribe to my newsletter, you might have missed the news that Shiver, book 1 of the Unbreakable Bonds series, is currently FREE!
Yep! Isn't that fantastic?
If you haven't jumped into the romantic suspense series that I wrote with Rinda Elliott, now is a fantastic time to do so. The series is complete with EIGHT novels and FOUR short story collections so you can just dive deep into the world of Lucas, Snow, Rowe, and Ian.
What's more, the audiobook to Shiver is whispersynced. That means you can get the ebook for FREE and then pick up the audiobook for only $7.49!
This sale is on only until Monday, April 4. After Monday, the book goes back to full price at $4.99.
If you've not jumped into Shiver, here is a quick description:
Lucas Vallois does not want a bodyguard.
The self-made millionaire is building a glittering empire and has everything he wants within his tight grasp.
His world is starting to crumble after a trio of goons jump him late one night.
Caving to the demands of his friends, Lucas accepts the help of bodyguard, Andrei Hadeon, as he hunts for the source of this new threat.
But Lucas can't deny the shiver of longing that strikes every time he's around his sexy Romanian bodyguard.
Lucas is sure he has no room in his life for others beyond his three close friends, but he wants to change the world for the man who could be his greatest love. His everything.
Shiver is the first book in the Unbreakable Bonds series, which features a bossy millionaire, sexy bodyguard, forbidden love, close friendship bonds, bisexual awakening, car chase, and lots of steam.
The Unbreakable Bonds books also weave together with the Ward Security world, so that's a total of 14 books and lots of novellas and short stories. Click here to see the full reading order!
Happy reading!