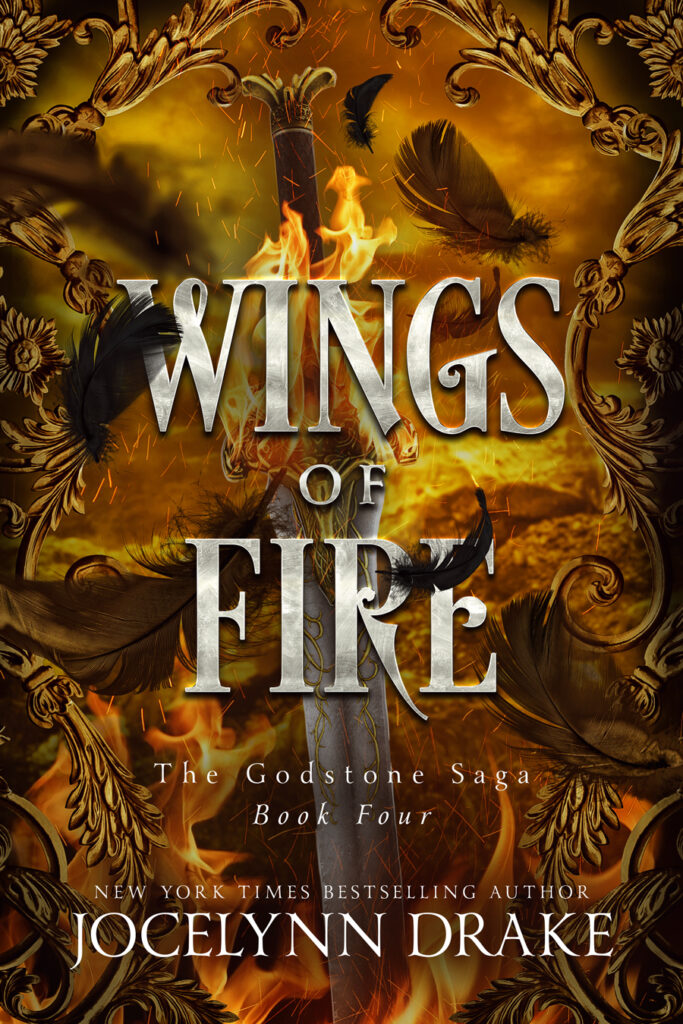 I'm so excited!
Wings of Fire, book 4 of the Godstone Saga, is NOW OUT!
It's time to jump back into the adventure with Caelan, Drayce, Eno, and Rayne.
What's more, you're going to meet a lot of new characters, such as Adrian, Mio, Haru, Nori, and Masaru.
And I really can't wait for you to meet them. Particularly Haru. He is 100% undiluted trouble with a mouth that can't be stopped.
The story picks up a few months after Wake the Dead and takes you to the Isle of Stone. We finally get the full details on who Drayce is and where he came from.
In fact, a lot of this book is about secrets that finally come to light. I'm not going to say anything more because I don't want to ruin any of the surprises.
Here's a quick description of the book:
Secrets can kill.
The Goddess of Fire calls from the Isle of Stone, and Caelan must obey.
But the new king must first unravel a lifetime of secrets if he wants to have any chance of saving Drayce's life.
Caelan and his companions battle dragon clans and cranky gods in their quest to protect their world from the Goddess of the Hunt.
And if they're lucky, they might even get a little help from an unexpected source.
Wings of Fire is the fourth book in the six-book Godstone Saga fantasy series and is not a standalone. The story contains danger, secrets, bossy gods, stolen kisses, a new king finding his way, a possessive boyfriend, magic, and lots of delicious angst.
If you've not started reading yet, here's the reading order:
The audiobooks are out for the first two books. The audio has been recorded for the third book and is currently with the editor. I'm hoping to have the final copy in mid-March. In addition, Kale Williams will start recording the fourth book in mid-March and I'm hoping for a mid- to late-April release.