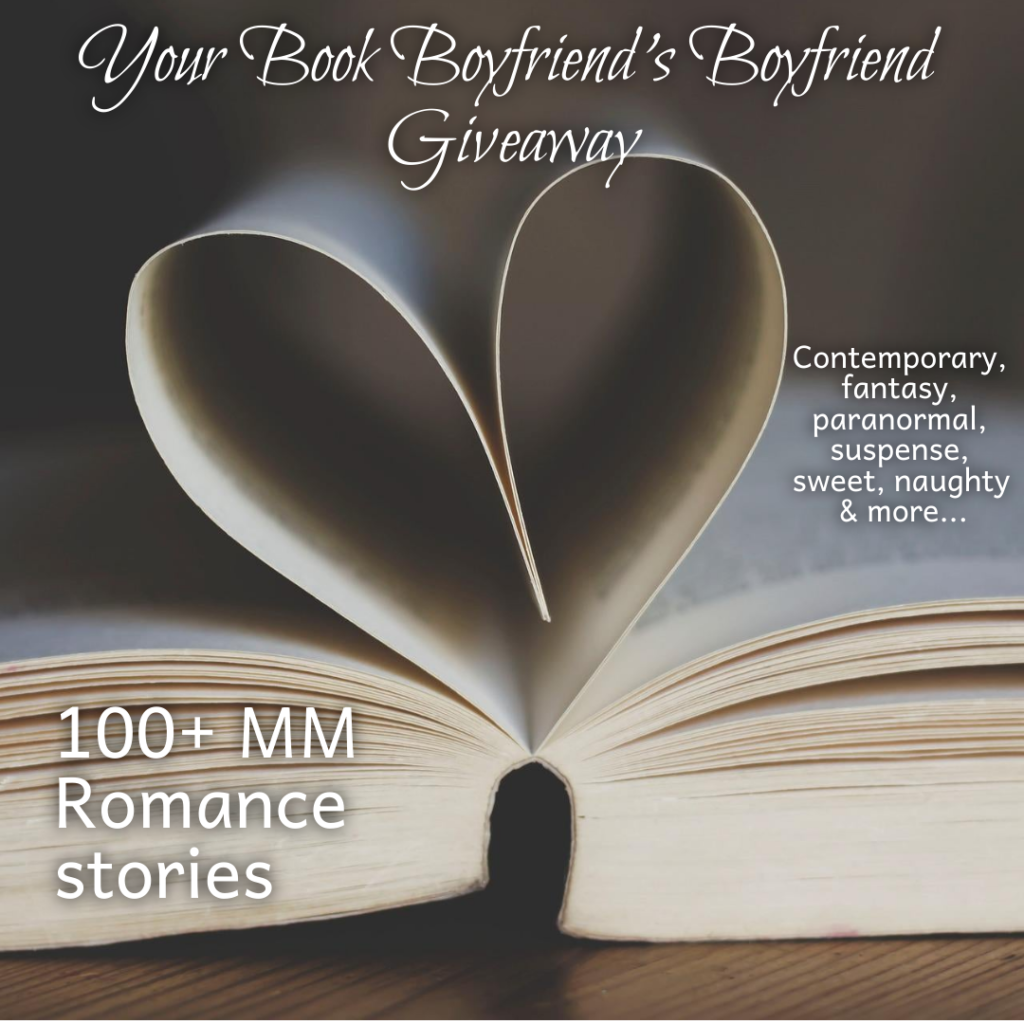 You might have heard about it.
You might have forgotten.
Or you might have promised yourself to go back when you had more time.
Now is the time to check out the Your Book Boyfriend's Boyfriend Giveaway.
A group of more than 100 authors wrote novellas and have been giving them away for FREE all year long. There are books from KM Neuhold, Nora Phoenix, Lily Morton, Lucy Lennox, May Archer, Alice Winters, Onley James, and soooooo many more.
But here's the rub: It's now the middle of September.
That means you have only 3.5 months left to get these free books. Don't put it off until later. You don't want to miss you chance to get all of your favorite authors as well as try a bunch of new-to-you authors for FREE. You might discover your next favorite author among these talented storytellers. If you wait too long, you'll have to pay for these books! Get them free while you can.
Here's another bonus: quick reads! If you participate in the annual Goodreads reading challenge (or any reading challenge), these free novellas are a great way to catch up if you've fallen behind. (Or maybe you just want to destroy your goal and have some sexy bragging rights.)
But Jocelynn, there are so many books. How am I supposed to keep track of what I've downloaded and read?
I have a checklist for you! Just go here to get the checklist.
But what if I'm looking for a specific trope?
Leta Blake has created a page where the books are grouped by trope. Go here to see the popular tropes.
No more excuses! Jump in now and get those free books before they are gone!
Since we're talking free books, I thought I would just remind you that Stephen's Translator is the first story in my new Shadow Elite series.
The Shadow Elite is a mercenary group that travels the world, finding trouble and maybe some love along the way. You can expect to find explosions, snark, found family, sweet romance, danger, and just a dash of chaos.
The prequel novella helps to kick off the adventure that leads to Charlie going to Argentina.
Grab Stephen's Translator for Free!
Jump into a second-chance romance with Charlie's Doctor.
And you'll be ready for Kairo's Billionaire later this winter!
Isn't it great when things work out like that? Grab the books now.