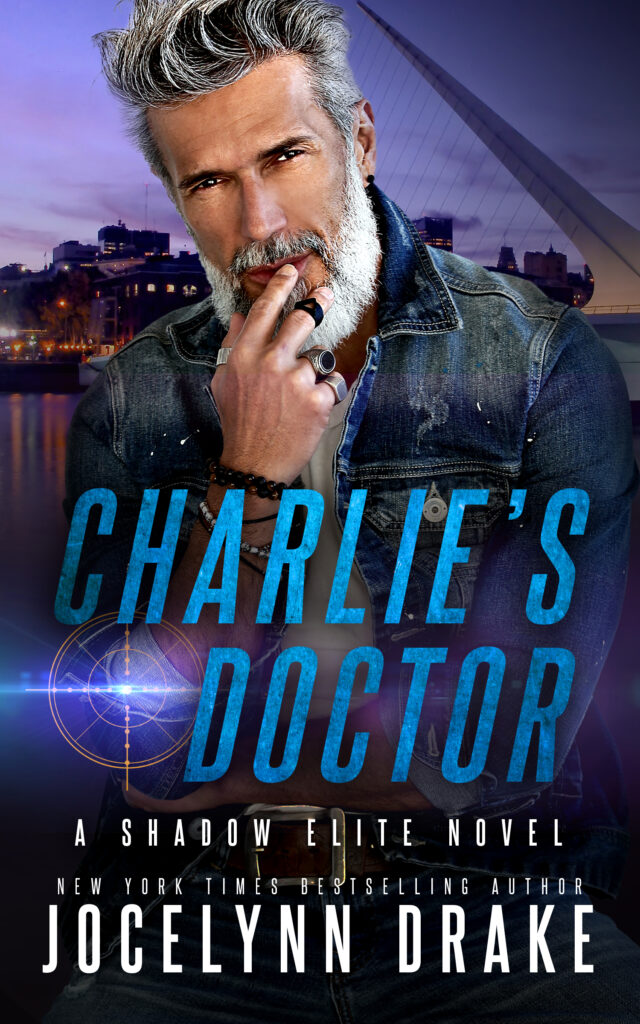 Charlie is getting his story!
I'm so excited for Charlie to get his happily ever after. I've always known he was a bit of a wounded soul. He never got over losing Will, so he definitely needed a second shot.
And yes, to those who have asked. The cover photo is the lovely Wander Aguiar. I met him a while ago at a conference and always knew that he was my Charlie.
The covers for all the books in this series have been created by the amazing and talented Cate Ashwood.
If you haven't grabbed your copy of Charlie's Doctor yet, here is a quick description:
A second chance to say 'don't let me go'.
When paintings for an artist who disappeared roughly fifty years ago suddenly surface, Charlie and his friends decide it might be worth looking into what really happened. Besides, who isn't up for adventure and fun in Buenos Aires?
But things go horribly sideways when Charlie stumbles across Dr. William freaking Monroe—the only man to claim and then destroy Charlie's heart.
Now they're on the run, dodging bullets and digging for the truth. Charlie wants nothing to do with Will. It's his heart that's screaming for a second chance.
Is it too late to get past years of anger and misunderstandings to grab the love that still burns between them?
Charlie's Doctor is the first full-length novel in the Shadow Elite mercenary series and features stubborn men with poor communication skills, second chances, meddling brothers, explosions, and love on the run in Argentina.
Don't forget that you can grab the prequel novella to the series, Stephen's Translator, for free right now as part of the Your Book Boyfriend's Boyfriend giveaway. Click here to meet Charlie's brother, Stephen.
In addition, the pre-order is up for the second book in the series, Kairo's Billionaire. Be sure to lock in your copy so you don't miss a single minute of the action.
Now, you might be thinking that you've heard of Charlie and Kairo before. They actually appeared in Accidental Lover, the final book of the Exit Strategy series. The Shadow Elite series is technically a spin-off of the Exit Strategy series.
If you'd like to hang out with a bunch of crazy assassins to go with this bunch of crazy mercenaries, here is the reading order for the Exit Strategy series:
Happy reading!
Jocelynn