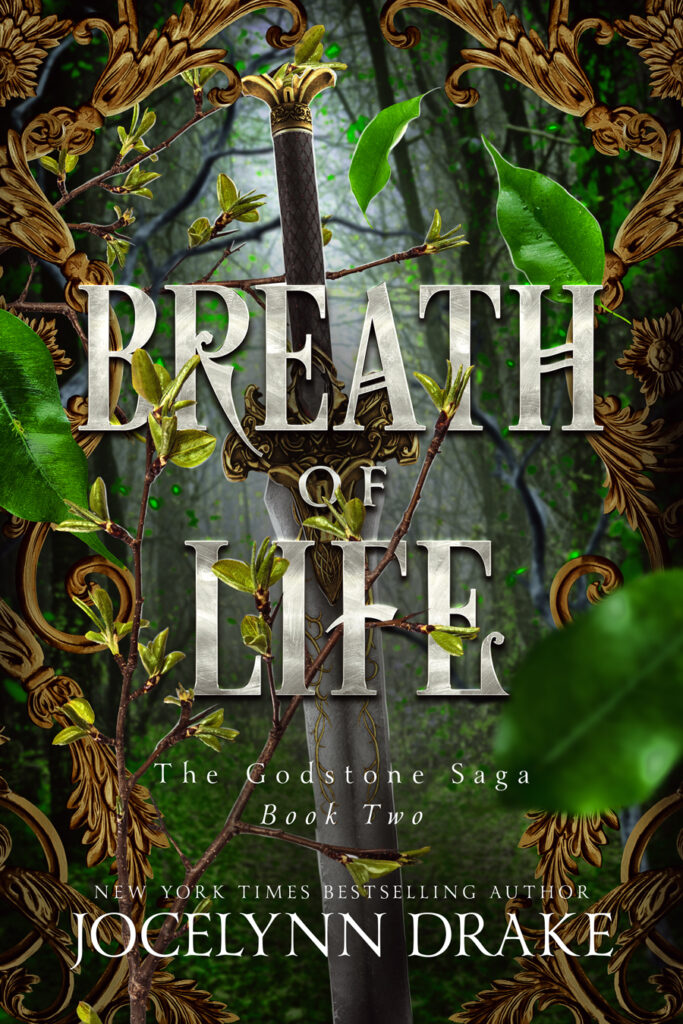 YASSS! It's time to continue the adventures of Caelan, Drayce, Rayne, and Eno!
Are you ready for this?
The boys are finally going home to kick New Rosanthe out of Stormbreak, but Caelan is going to have more trouble claiming his throne than he was expecting.
If you haven't started the Godstone Saga yet, now is a great time to dive into Steal the Wind so you can just flow straight into Breath of Life.
In the new book, you will learn more about the gods, learn a little more about who can be trusted, and the boys just might get a little deeper in their relationships.
If you've not started reading Breath of Life yet, here's a quick description:
Caelan wants his throne back.
The bargain has been struck, and it's time to return home.
But the situation is worse in Erya than he previously suspected. Betrayal runs deep in the streets of Stormbreak, and finding people he can trust will be treacherous.
He has no choice, though. He's fighting for his birthright, and maybe even a little revenge if he can get it.
Will the gods come between him and the crown?
Or worse, him and Drayce?
Breath of Life is the second book in the six-book Godstone Saga fantasy series and is not a standalone. The story contains explosions, gods with secret plans, hidden romance, a prince set on revenge, magic, and lots of delicious angst.
And don't forget that you can also pre-order Wake the Dead (book 3 of the Godstone Saga) right now. The third book comes out on Sunday, December 26. Lock in your copy now so you don't forget in the middle of the holiday chaos. Treat yourself after the holidays are over!