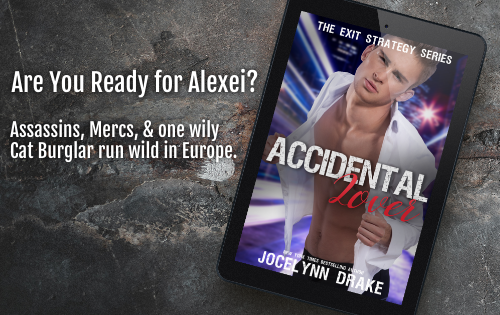 There is nothing better than being able to get completely lost in a book universe, where you get to meet new characters while at the same time revisiting some of your favorites.
I know there are a lot of readers who prefer to read a series only after all the books are out.
That's why I've created this binge blog. This will be a complete list of my series that are complete so you can dive in an get completely lost for a while.
These books will also be listed in the correct reading order. Let's get started!
Ice & Snow Christmas – a sweet series of Christmas novellas. Each story is a stand-alone, but the characters are linked.
OR you can grab all four stories in this collection: Ice & Snow Christmas Collection
The Exit Strategy Series: a romantic suspense series about assassins finding love and protecting them with their life. The first three books follow Justin and Gabriel, while the last two books feature different assassins tied to the first couple.
Deadly Lover: Special Edition (comes with the Lover Calling novella)
Lords of Discord: a paranormal romance series featuring four brothers who choose to become vampires to protect their family.
Scales 'N' Spells: a paranormal romance series featuring the dragons of Burkhard castle in a desperate search to find their mage mates and to protect their clan.
Unbreakable Bonds: a romantic suspense series that follows four close friends as they battle an evil mob boss to protect each other and then men who claim their hearts.
These stories should help to tide you over for quite a while. Don't worry. Lots more books are still to come.
Happy Reading!
Jocelynn