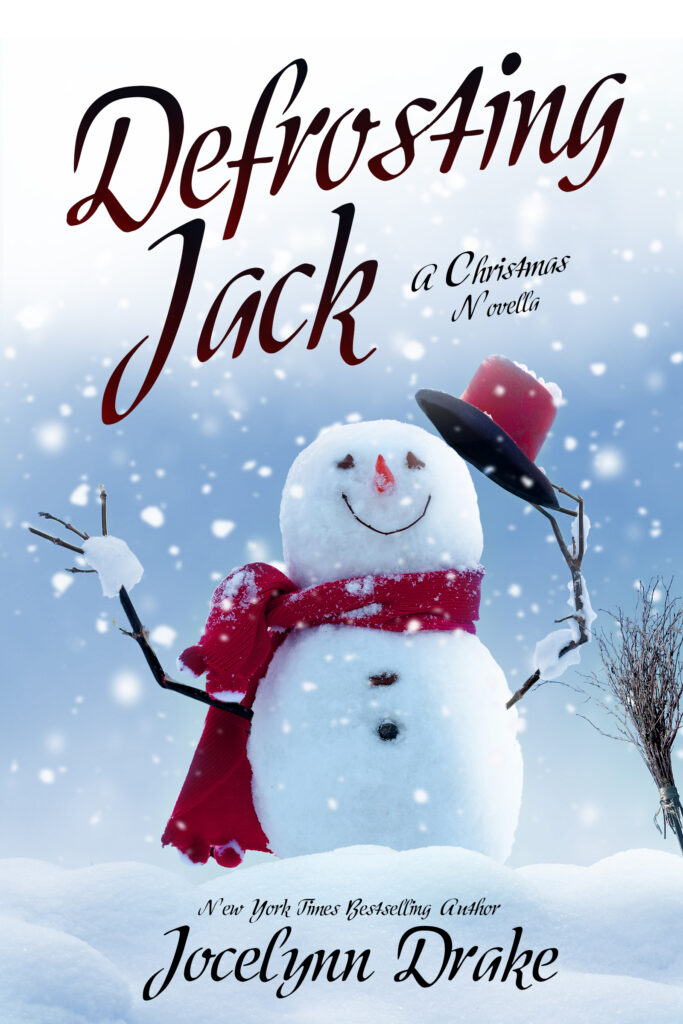 Can you believe it?
It's times for another Christmas novella!
I've got to admit that Jack almost didn't get his story. I thought Snowball's Chance was going to be the last of the Ice and Snow Christmas books.
But after readers finished the third book in the series, they started asking about Adam's older brother as he headed for divorce. This guy needed love!
And after I thought about it, I couldn't have agreed more. Jack definitely deserved to find love and what better time than during the holidays!
If you've not checked out Jack's story yet, here's a quick description:
35. Newly divorced. Single dad.

Jack Reynolds never thought he'd be wading back into the dating pool at this point in his life.

To brave the singles scene, Jack decides he needs to lose his dad bod in favor of something a little more cut.

And getting back into shape is a lot easier with the help of his new friend, Corbin Barnes.

But then, Corbin just has a way of making everything easier and fun.

Even with his family drama, Corbin keeps Jack laughing with his amazing sense of humor and those sexy smiles.

Whoa…wait a minute! Sexy smiles?

Yeah, Jack can't deny it. Corbin is a very sexy man.

Jack treasures his friendship with Corbin, but is he willing to risk it to take a chance on something that could everything he dreamed of…with a guy?

A very sexy, sweet, younger guy.

Jack might need a little Christmas magic to figure this one out and still get his happily ever after.

Defrosting Jack is a standalone MM holiday novella that has two cute kids, a meddling younger brother, a disapproving father, a sexy nun, a sprinkling of Christmas magic, and dirty fun with dessert.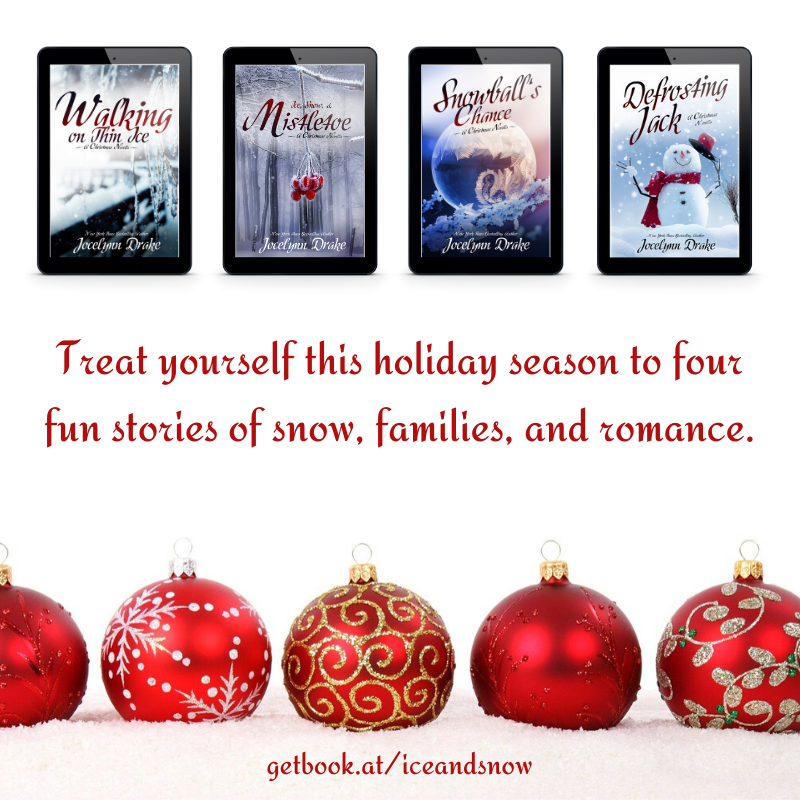 The fun doesn't stop there! Defrosting Jack is the fourth book in the Ice and Snow Christmas series. In this holiday series, you get to meet four different couples as they meet and fall in love.
Walking on Thin Ice kicks things off with a fake boyfriend tale.
Ice, Snow, & Mistletoe focuses on a friend you meet in Thin Ice as he gets his second chance with the one who got away.
Snowball's Chance is an enemies-to-lovers coworker story and you just might get to see some friends you met in the previous two stories.
And finally, Defosting Jack turns to the older brother of one of the main characters in Snowball's Chance as he falls for a younger guy in this coming out later in life story.
You can read the entire series now. I'm not planning any more for the Ice and Snow Christmas series. If I release another Christmas novella next year, I will likely be starting a brand new series.
Happy reading and happy holidays!