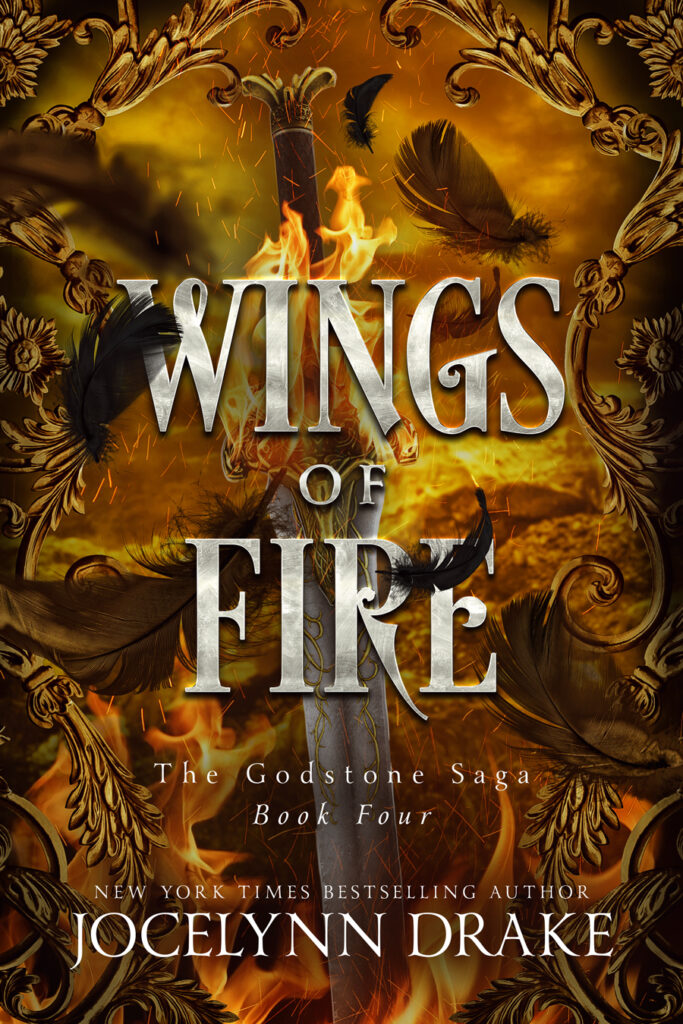 Wings of Fire
Book 4 of the Godstone Saga
Secrets can kill.
The Goddess of Fire calls from the Isle of Stone, and Caelan must obey.
But the new king must first unravel a lifetime of secrets if he wants to have any chance of saving Drayce's life.
Caelan and his companions battle dragon clans and cranky gods in their quest to protect their world from the Goddess of the Hunt.
And if they're lucky, they might even get a little help from an unexpected source.
Wings of Fire is the fourth book in the six-book Godstone Saga fantasy series and is not a standalone. The story contains danger, secrets, bossy gods, stolen kisses, a new king finding his way, a possessive boyfriend, magic, and lots of delicious angst.