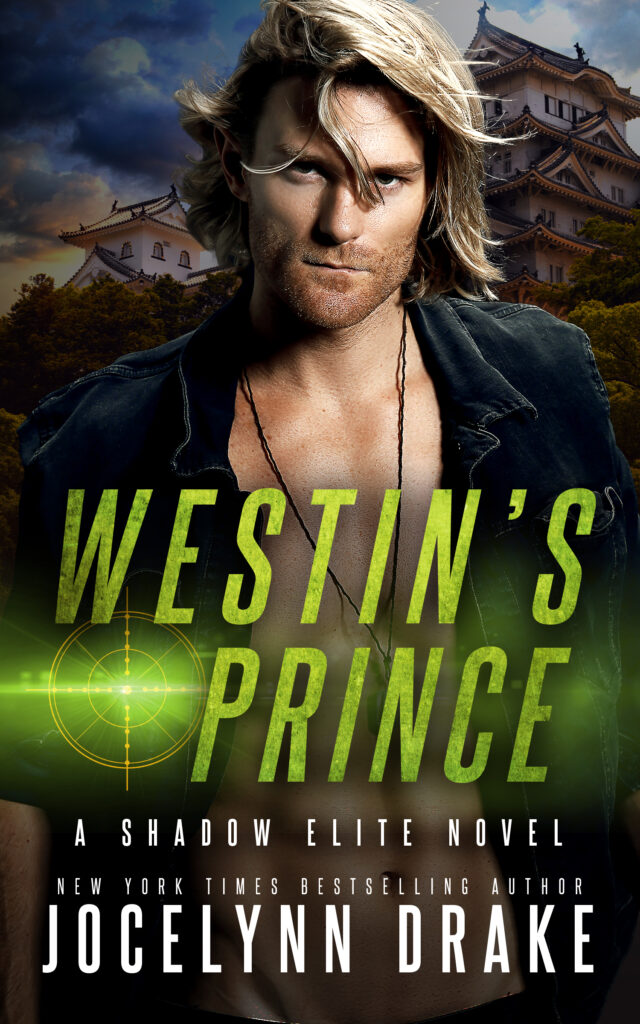 Westin's Prince
Book 4 of the Shadow Elite Series
The contract on the prince's head was only the beginning…
This was supposed to be a quick job.
Pop in. Check out the prince. Alert his security that someone wanted him dead.
Easy.
But a chance meeting in a tea shop left West unable to walk away.
Crown Prince Jin was far too sweet and trusting to be left unattended.
(Not to mention devastatingly handsome and mind-blowingly sexy.)
However, Prince Jin has a dark secret that leads to even bigger problems. West is going to need the entire team for this one…and maybe even those crazy assassins.
Oh God, and a makeover as he goes undercover in the elite world of royalty.
Westin's Prince is the fourth and final full-length novel in the Shadow Elite series and features mercenaries, assassins, royalty, a sassy assistant, conspiracies, danger, insta-swoon, yet another cinnamon roll, a fish out of water who will do anything for his prince, a "fake" boyfriend but nobody believes them, and love on the run in Asia.
As FREE bonus, don't miss the special short story: Westin's Prince: Six Years Later.