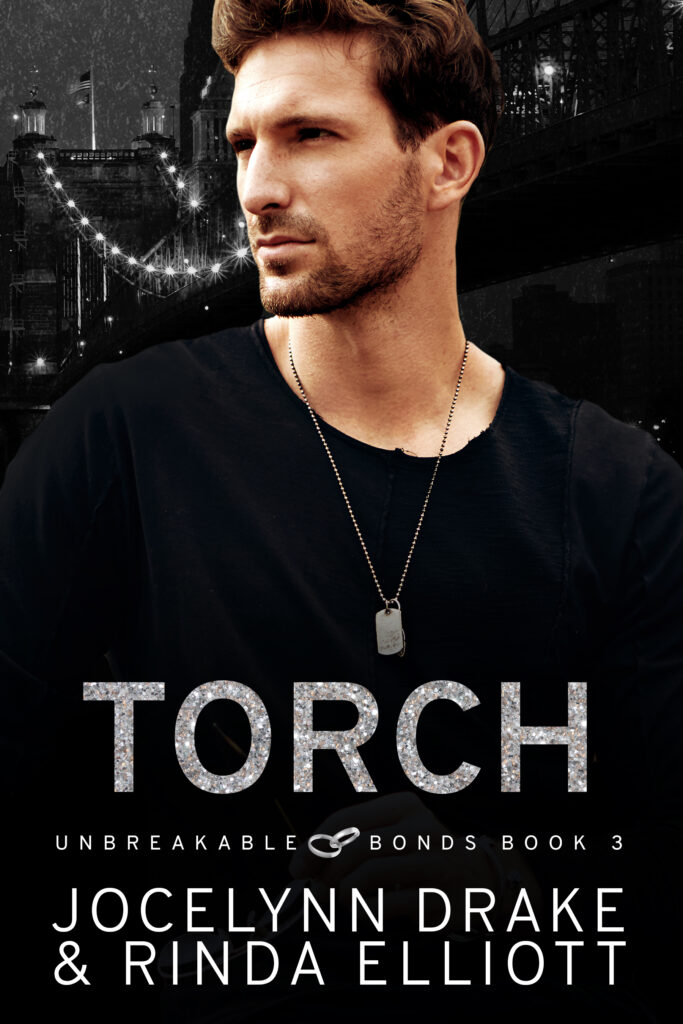 Torch
Book 3 of the Unbreakable Bonds Series
Nine months ago, Rowan Ward thought he had it all. Now he's fighting to pull his shredded life together, buried in work and battling the kind of grief that destroys a man's soul. When fires spring up around Cincinnati threatening Rowe's friends and clients, he's thrilled to find his old Army buddy, Noah Keegan in town. They were a hell of a team when they served together, so in-sync, it was rumored they could read each other's minds.
Noah thought devoting his life to the Army would be enough. Then he realized he had no family and only one friend he cared about. When his enlistment was up, he found himself standing on Rowe's doorstep, looking only for friendship but secretly hoping for more. He needs to know if their one unbelievable night together years ago wasn't a mistake.
Caught in a dangerous game of fire and bullets, neither expects the inferno of emotion that ignites between them. One Rowe isn't prepared to accept. One that could break Noah.