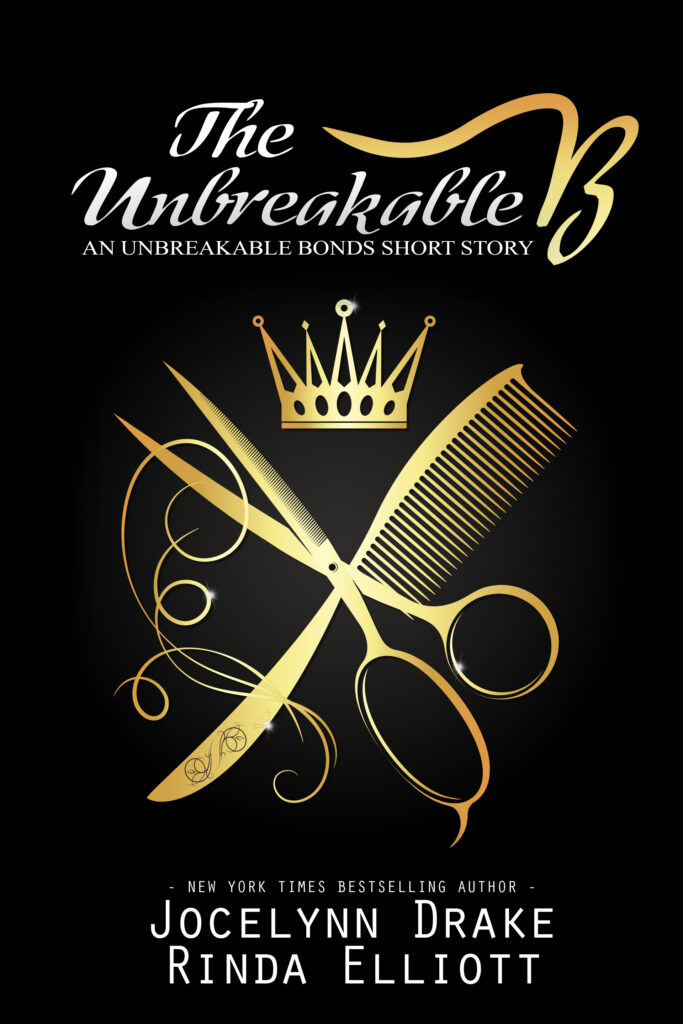 The Unbreakable B
An Unbreakable Bonds Short Story
Take one fabulous hair stylist.
Add a chicken, a robbery, duct tape, and a stripper.
What do you get?
Most likely, it's a day with the Unbreakable Boys.
B has been cutting Lucas Vallois' hair for nearly eight years and he finally get his hands on all of Lucas's friends as they prepare for Ian's wedding.
It was just supposed to be a day spent with a bunch of sexy men.
How could things go so wrong?
The Unbreakable B is a 15,000 word short story set between Fracture and Ignite that gives a fun glimpse into the lives of all the couples as they prepare for Ian's wedding. Get ready for one crazy afternoon!