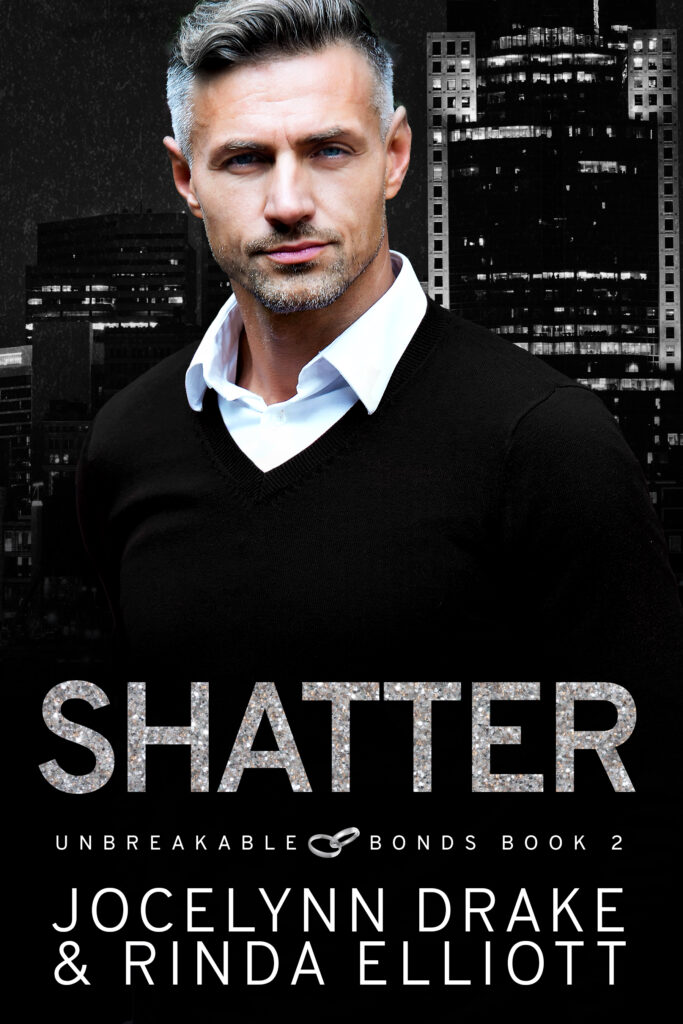 Shatter
Book 2 of the Unbreakable Bonds Series
Maverick trauma surgeon Ashton "Snow" Frost keeps the world at a distance, relying only on his three closest friends to keep him connected. But when a ghost from their past returns to Cincinnati, Snow stands to lose everyone he loves. Framed for murder and reeling from attacks on his friends, Snow is pushed to his breaking point.
Jude Torres won't let the doc shatter. The paramedic has been attracted to the doctor since he first laid eyes on him at the hospital, even if the arrogant, solitary man doesn't fit into any of his plans. One hot, reckless kiss shows that Snow isn't who he appears to be. And one night together will never be enough. Jude will fight for the doc.
Fight to keep him whole. Fight to keep him safe. Fight to simply keep him.