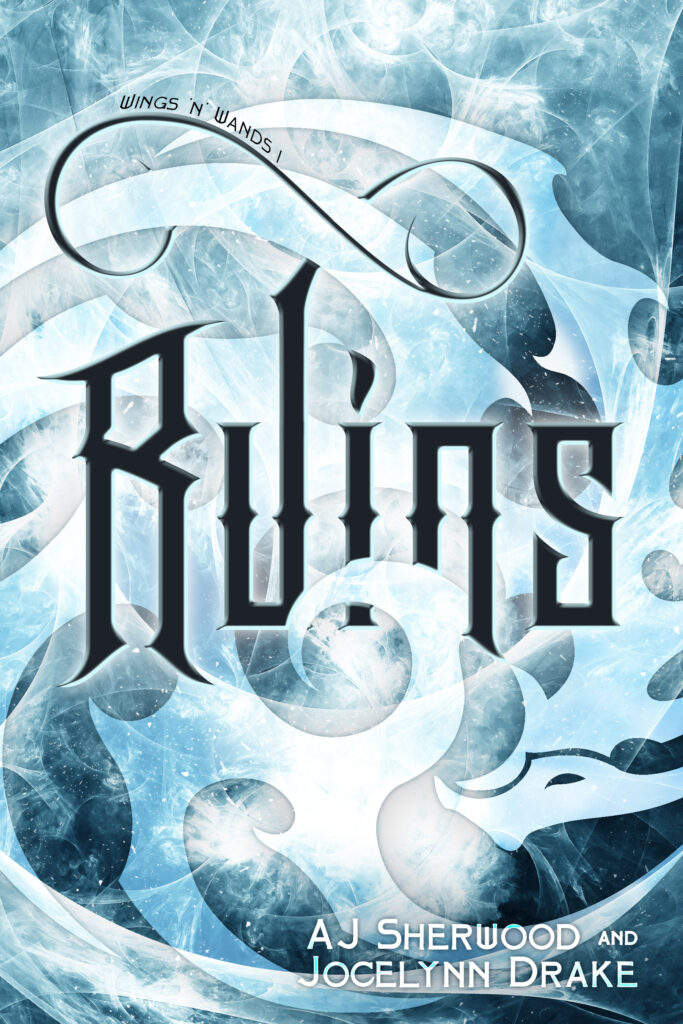 Ruins
Book 1 of the Wings 'N' Wands Series
Samuel has one goal in life: fix his broken core.
What does he not want? A bossy, overprotective, possessive, teasing dragon sticking his nose in business that is not his.
Even if he is sexy. And supports Samuel on his quest to find the lost Sousa Mage Clan.
Utterly beside the point. He does not need a dragon boyfriend.
(Un)fortunately, Dimitri disagrees.
Tags:
Ice dragons, Brazil, fated mates, dragon shifters, not mpreg, found family, true acceptance, hurt/comfort, broken cores, lost clans, magical creatures, beware of stompers, fun with waterfalls, snowball fights in summer, ice dragons know how to stay cool, Dimitri licked him and now he's his, overprotective and grumpy, calming cuddles, seriously Dimitri needs all the cuddles, booby traps, Sam was not trying to seduce Dimitri, it was the cuteness that snuck under Dimitri's guard, communication, because miscommunication is the devil's trope, Dimitri has a weakness for sassy intellects, who knew, Dimitri is a walking air conditioner, Sam approves