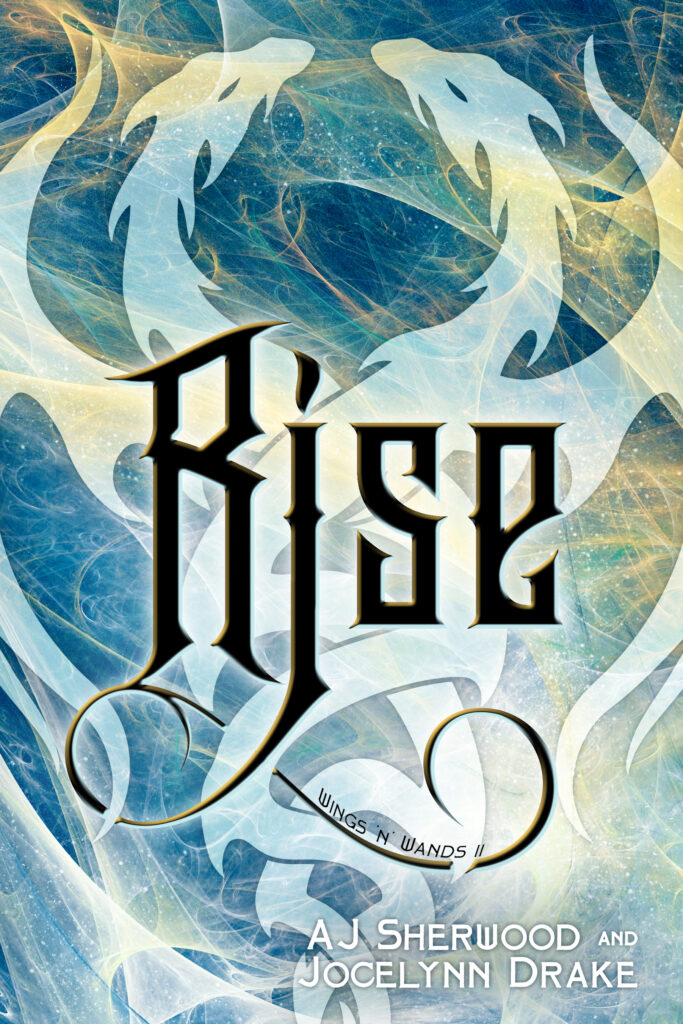 Rise
Book 2 of Wings 'N' Wands series
For the record, putting the Sousa clan to sleep for five hundred years is not Amaru's fault.
At least he's found his two, count 'em two sexy, hunky, adorable, overprotective dragon mates because of it, and they'll help him wake up his clan.
So why. Are his mates. AVOIDING HIM? Especially Luka. This should not be as hard as they're making it.
What're the proper tools to fix relationship problems? Is it screwdrivers?
Tags:
Chaos thine name is Amaru, one keeper is not sufficient, hence triad, lost clans, malfunctioning magic, confused dragons, the whole enchilada, 500 years is one hell of a power nap, zipper are awesome, Ravi has twins, pray, relationships are work, hope is too, who needs sleep when there is nookie, don't touch the screwdrivers, all unattended electronics will be taken apart, breaking traditions, dragon cuddles are the best cuddles