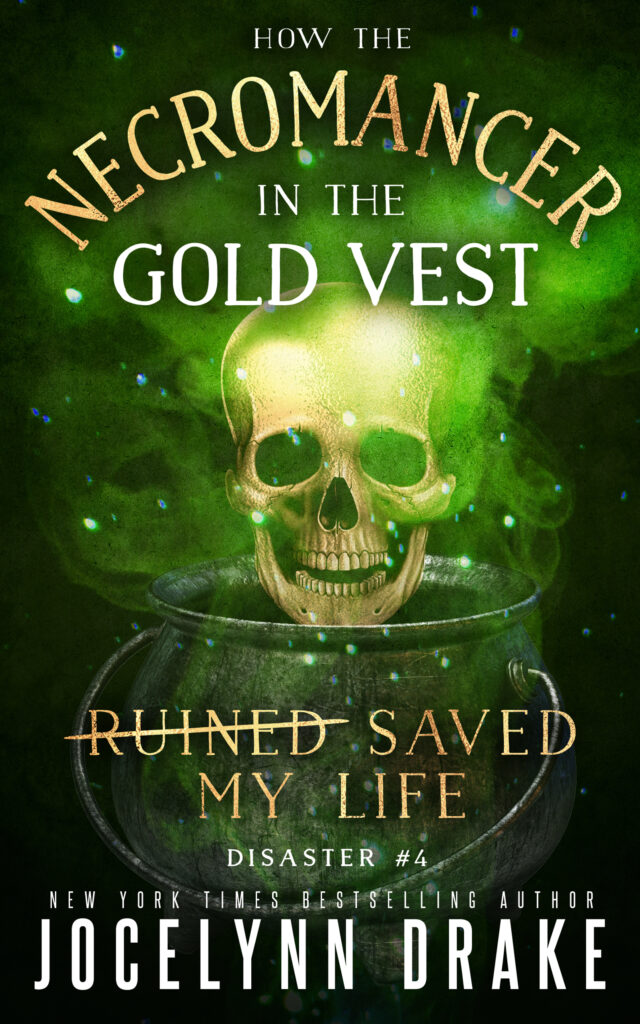 How the Necromancer in the Gold Vest Saved My Life: Disaster #4
Book 4 of Princes of Mayhem
Disaster #4: Who Woke the Dead?
Something has escaped from the underworld!
Sky would like to point out that this is NOT his fault.
But, yes, something has escaped, and it has all the dead crawling out of their graves.
Naturally, the humans are freaking out.
Except for the sexy one living across the street.
Nolan is ready to jump into the fray and help Sky round up the underworld fugitive.
Sky's going to need all the help he can get–not just from his coven but all the witches he can get his hands on.
How the Necromancer in the Gold Vest Saved My Life is a serial comprising four novellas that follow the insane adventures of necromancer Skylar Wallace and his next-door neighbor Nolan Banks. This is the final book and contains witches, demons, underworld minions, more sandwiches, stolen smexy time, an angry Grammy, and something scary running wild in Connecticut.