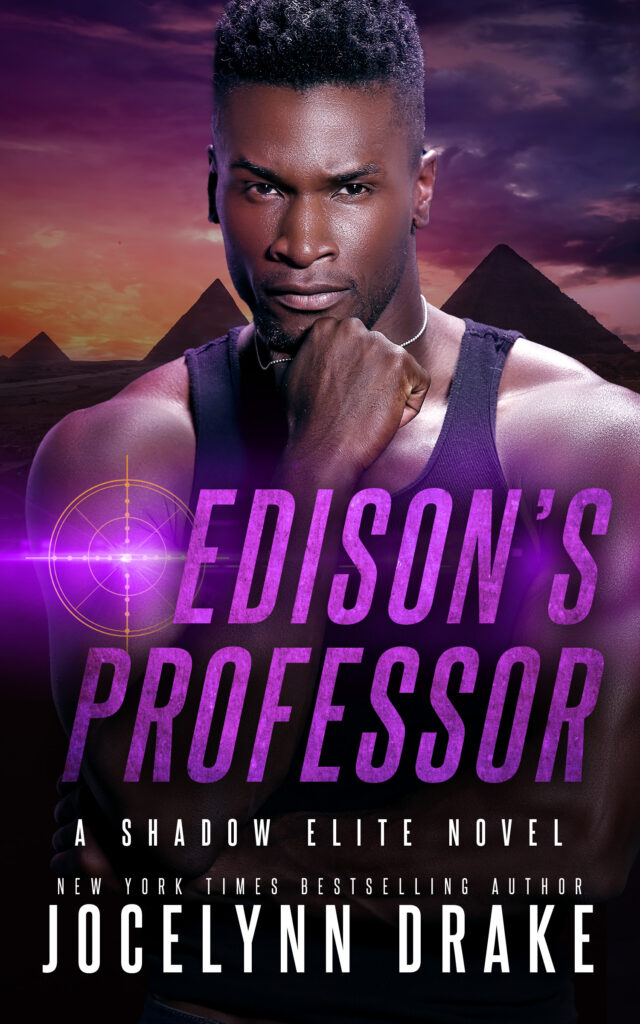 Edison's Professor
Book 3 of the Shadow Elite Series
The stranger chose him.
Edison Walker had never seen the man with the wide green eyes before. He only knew that he was in trouble.
And that he took one look at Ed and decided he was his haven. His protector.
Ed would not let him down.
With the jeweled scarab the stranger pressed into his hand and the strange note written in ancient Egyptian, the Shadow Elite mercenaries are off to Cairo to find the stolen professor.
Edison's Professor is the third full-length novel in the Shadow Elite series and features mercenaries, ancient treasure, danger, explosions, a short grumpy Egyptologist who can be very overprotective of his mercenary, cuddly couples, and love on the run in Egypt.