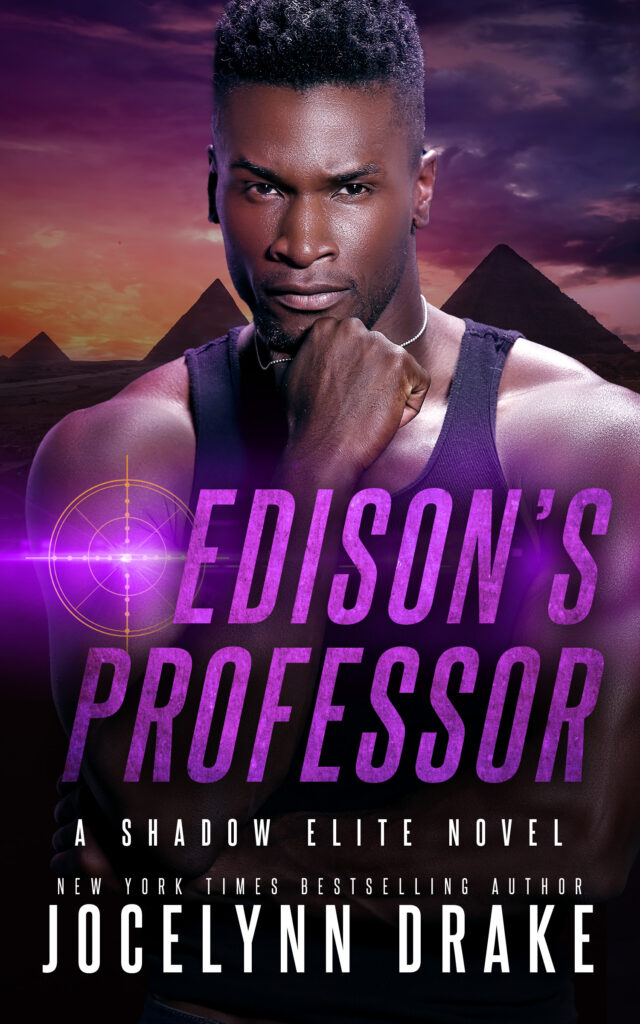 Did you see?
A new book is here at last!
The next installment in the Shadow Elite series — Edison's Professor!
I am so excited for you to meet Professor Max Sutton and to get a closer look at the sweet and sexy Edison Walker.
I had so much fun writing this book. And I actually did a lot of digging into how an archeological dig works as well as gathering up some interesting stories from Ancient Egypt.
So, look at it this way, you get a fun action/adventure romance plus you're probably going to learn something. Yep, my books are classified as educational now.
If you've not had a chance to dive into Edison's Professor yet, here is a quick description:
The stranger chose him.
Edison Walker had never seen the man with the wide green eyes before. He only knew that he was in trouble.
And that he took one look at Ed and decided he was his haven. His protector.
Ed would not let him down.
With the jeweled scarab the stranger pressed into his hand and the strange note written in ancient Egyptian, the Shadow Elite mercenaries are off to Cairo to find the stolen professor.
Edison's Professor is the third full-length novel in the Shadow Elite series and features mercenaries, ancient treasure, danger, explosions, a short grumpy Egyptologist who can be very overprotective of his mercenary, cuddly couples, and love on the run in Egypt.
And if you're been following along on this series, you know that you get a sneak peek at the final book, Westin's Prince!
Westin's book will be out April 7, but you can pre-order your copy now.
Here is a quick description of Westin's upcoming adventure:
The contract on the prince's head was only the beginning…
This was supposed to be a quick job.
Pop in. Check out the prince. Alert his security that someone wanted him dead.
Easy.
But a chance meeting in a tea shop left West unable to walk away.
Crown Prince Jin was far too sweet and trusting to be left unattended.
(Not to mention devastatingly handsome and mind-blowingly sexy.)
However, Prince Jin has a dark secret that leads to even bigger problems. West is going to need the entire team for this one…and maybe even those crazy assassins.
Oh God, and a makeover as he goes undercover in the elite world of royalty.
Westin's Prince is the fourth and final full-length novel in the Shadow Elite series and features mercenaries, assassins, royalty, a sassy assistant, conspiracies, danger, insta-swoon, yet another cinnamon roll, a fish out of water who will do anything for his prince, a "fake" boyfriend but nobody believes them, and love on the run in Asia.
Here is the reading order for the series:
Happy reading!
Jocelynn