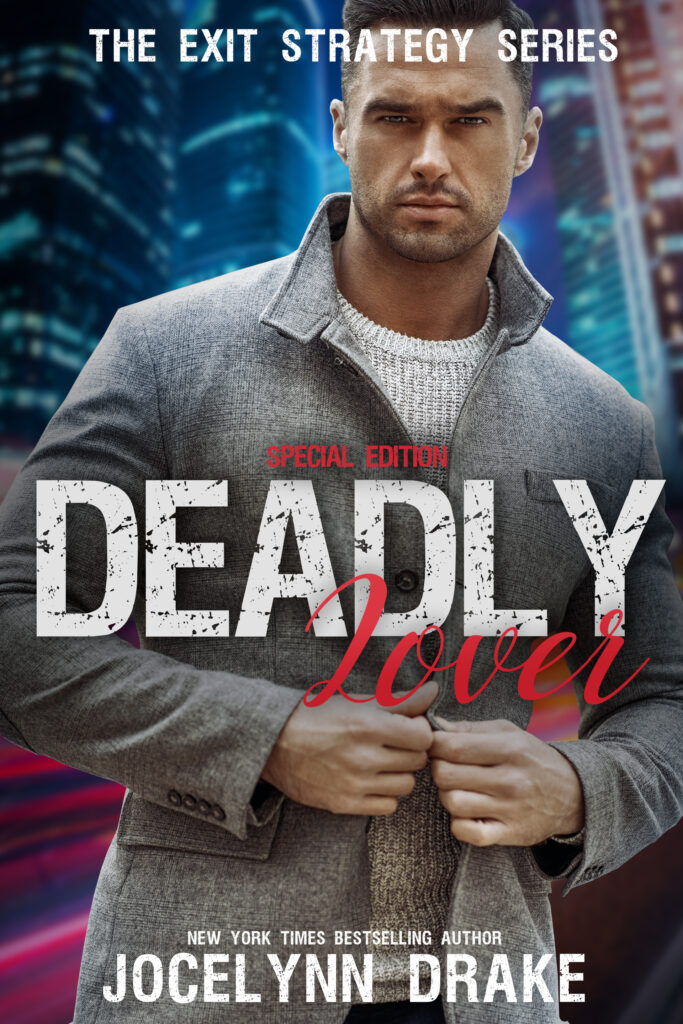 Deadly Lover: Special Edition
New Expanded Content for Deadly Lover!
Justin Mallory is an assassin. But he's really a good guy.
He has years of bad decisions to make up for, starting with agreeing to join the CIA after being recruited out of the Marines. No reason to add more black marks to his soul.
Now he chooses the jobs and he works always alone. It's safer that way, and he can make sure the good guy always wins.

But this job…he can't do alone.
Two scientists are dead and a dangerous drug is on the cusp of winning FDA approval if he doesn't track down the culprit behind the lies and murders.

Gabriel Prescott is a well-trained, efficient, and cold-blooded killer. After a brutal betrayal left his lover dead, Gabriel is out only for himself.
But when this lucrative contract lands in his lap, he can't pass it up. Even if it means working with the unpredictable and insane Justin Mallory.

Dodging bullets and secret meetings force them to depend on each other.
And one hot, frantic night together leads to a hidden sweetness and questions of whether they could possibly have something more.
Author's Note: As a gift to readers, I have expanded the original Deadly Lover by nearly 20,000 words, giving readers a deeper understanding of Justin and Gabriel. Furthermore, I have added the short story Lover Calling to the special edition so you can enjoy even more of these fun assassins.