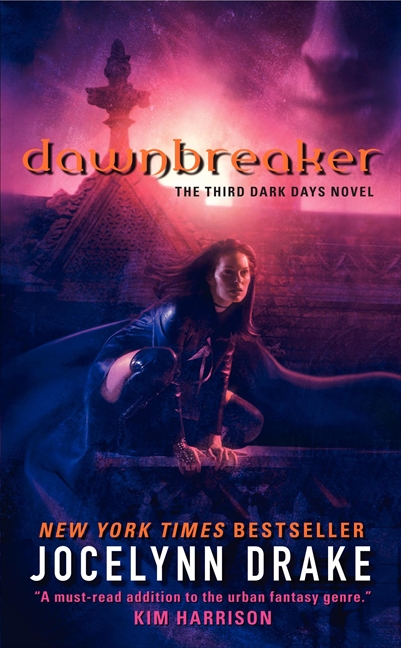 Dawnbreaker
Book 3 of the Dark Days Series
The dawn brings new terror for the creatures of the night . . .
Those of her race fear Mira for the lethal fire she bends to her will—a power unique among nightwalkers, both a gift . . . and a curse.
The naturi despise Mira for what she is—as they prepare the final sacrifice that will destroy the barriers between the worlds. And once the naturi are unchained, blood, chaos, and horror will reign supreme on Earth.
Mira can trust only Danaus, the more-than-mortal vampire slayer, though he is sworn to destroy her kind. And now, as the day approaches when titanic forces will duel under cover of darkness, destiny draws them toward an apocalyptic confrontation at Machu Picchu. But all is not lost, for a wild card has been dealt to them: a rogue enemy princess who can change the balance of power and turn the dread tide.