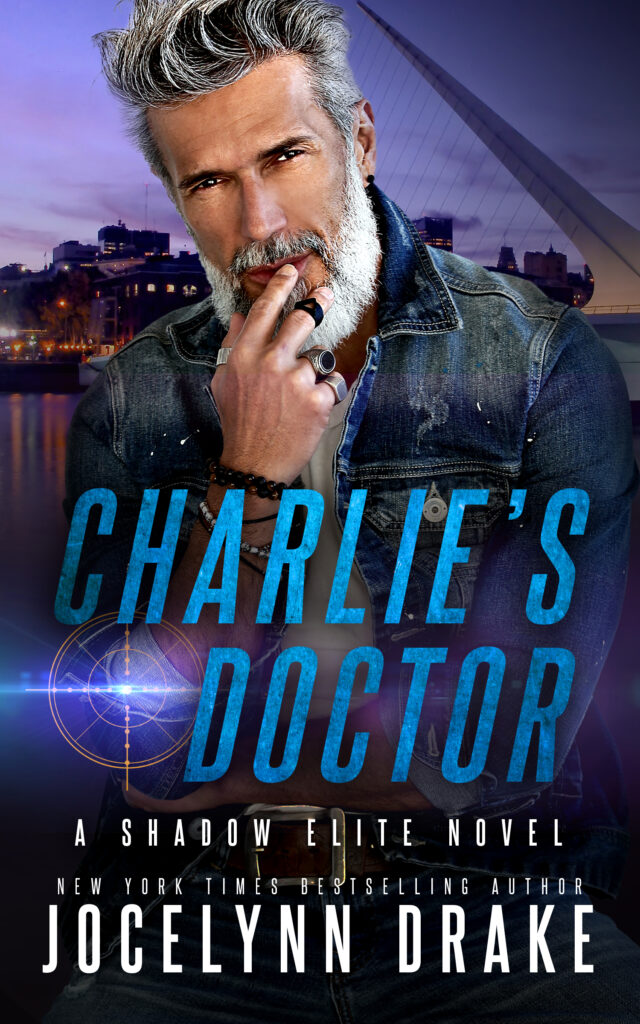 Charlie's Doctor
Book 1 of the Shadow Elite Series
A second chance to say 'don't let me go'.
When paintings for an artist who disappeared roughly fifty years ago suddenly surface, Charlie and his friends decide it might be worth looking into what really happened. Besides, who isn't up for adventure and fun in Buenos Aires?
But things go horribly sideways when Charlie stumbles across Dr. William freaking Monroe—the only man to claim and then destroy Charlie's heart.
Now they're on the run, dodging bullets and digging for the truth. Charlie wants nothing to do with Will. It's his heart that's screaming for a second chance.
Is it too late to get past years of anger and misunderstandings to grab the love that still burns between them?
Charlie's Doctor is the first full-length novel in the Shadow Elite mercenary series and features stubborn men with poor communication skills, second chances, meddling brothers, explosions, and love on the run in Argentina.