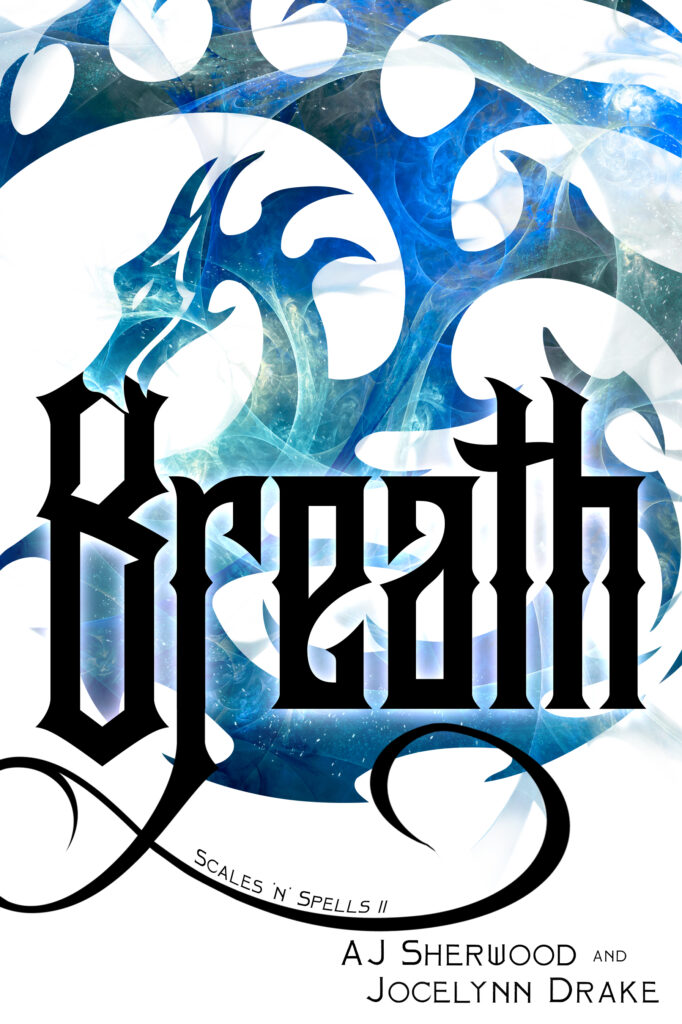 Breath
Book 2 of Scales 'N' Spells
A Mage's List for Freedom:
Escape his evil, controlling clan.
Get a job.
Work magic on HIS terms.
Avoid all dragons.
Tori was doing great until sexy dragon Baldewin interfered.
Between the little gifts, constant protection, and the steadfast confidence from the overgrown lizard, Tori wonders if maybe that last step needs revising. He has no chance to consider it.
Not before trouble called Jaeggi REALLY hits. Now he's on the road trip from hell to the one place he'd never thought would be a safe haven. A clan of dragons.
Assuming they make it, that is.
Tags: Dragon shifters, mages, fated mates, hurt/comfort, enemies to lovers, not mpreg, interracial couple, road trip, No Flying, nope not even with a dragon, dwarf hunting in Poland, Tori needs allll the hugs, Baldewin is happy to supply them, dragons are ninjas, attempted kidnapping, mages being BAMF, insecurity, trust issues, Tori is an arse, Baldewin is adorable, Cassie is over it, virgin character, but not for long fufufufu, dysfunctional family, family of choice, magical realism, cuuuuudles, the authors regret nothing.