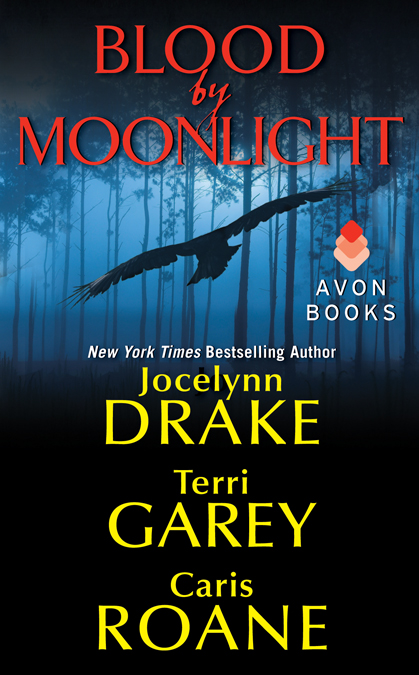 Blood by Moonlight
A Novella for the Asylum Tales
Three popular paranormal authors come together to tell original tales of romance beneath a Halloween moon . . .
Tempers flare and passions rise in Jocelynn Drake's Of Monsters and Men as the local werewolf pack clashes with the Winter Court's Wild Hunt . . .
In Terri Garey's The Ghoul Next Door, a witch and a warlock battle over possession of a haunted house, yet learn they must join forces to combat an even greater evil . . .
And, in Trick or Treathen by Caris Roane, a master vampire struggles to stay away from the mortal woman who enflames his very soul.