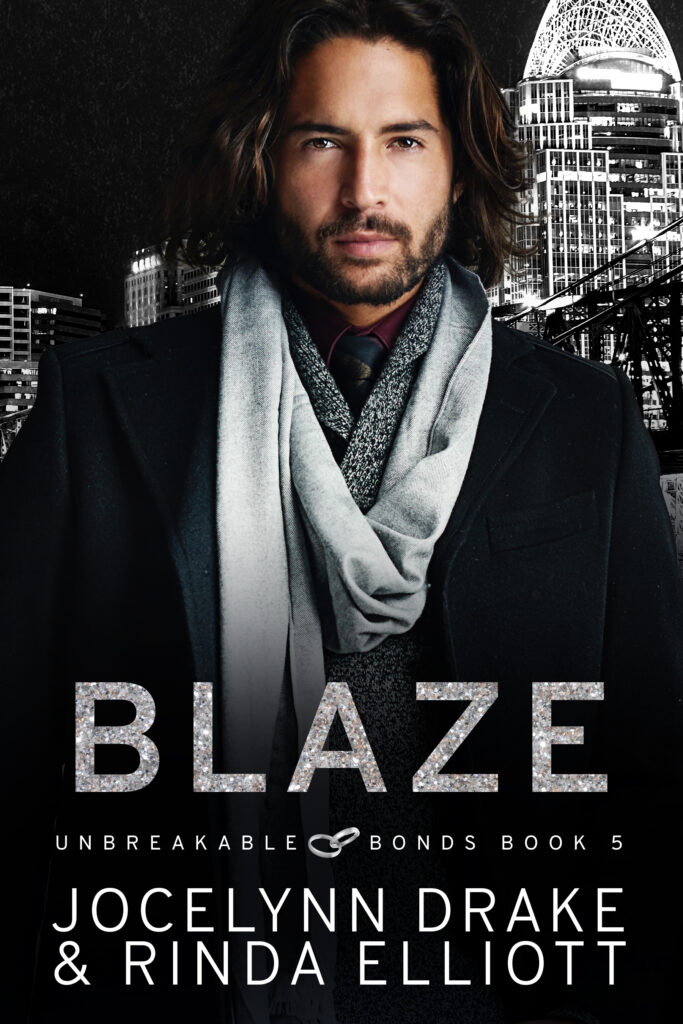 Blaze
Book 5 of the Unbreakable Bonds Series
The rings have been selected.
The champagne placed on ice.
The cake decorated.
And the pre-wedding sex is off the charts…
Lucas Vallois and Andrei Hadeon are finally ready to walk down the aisle. There's just one small problem.
A ghost from Lucas's past shows up days before the wedding, desperate for help. Against his better judgement, Lucas and his best friend, Ashton Frost, plan a fast trip back to the one place they swore they'd never go: their hometown in Oklahoma. But the danger is worse than they expected.
Now, they're in a race to track down a killer, keep a young girl safe, and get Lucas back in time to say, "I do."