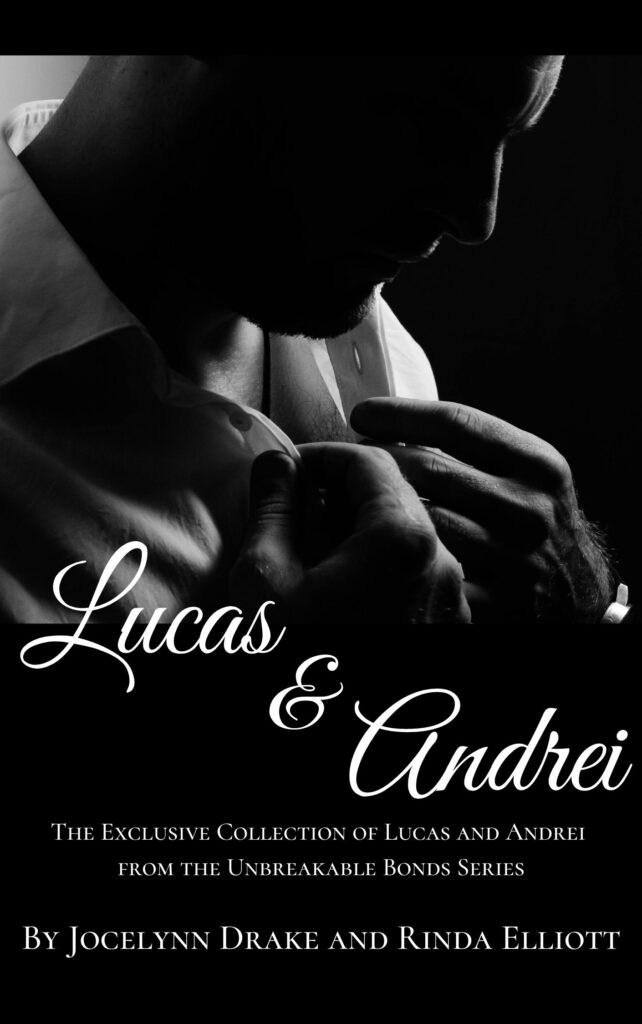 Have you read the Unbreakable Bonds series?
Maybe you've not met Lucas, Snow, Rowe, and Ian.
That means you've not been on the crazy roller-coaster ride through Cincinnati fighting a mafia boss, tracking a killer, and putting out an arsonist.
It also means you've not watched four tough, damaged men fall in love and find happiness.
That's okay. Rinda and I have come up with a great way for you to jump into the series!
We've created Special Editions of our first two full-length novels.
In Lucas & Andrei, you get Shiver, book 1 of the Unbreakable Bonds series, as well as Unbreakable Stories: Lucas – a 40,000 word collection of short stories and novella featuring Lucas and Andrei.
If you've never read Shiver, here's a quick description:
Lucas Vallois does not want a bodyguard.
The self-made millionaire is building a glittering empire and has everything he wants within his tight grasp.
His world is starting to crumble after he's jumped by a trio of goons late one night after leaving a club.
Caving to the demands of his friends, Lucas accepts the help of bodyguard, Andrei Hadeon, as he hunts for the source of this new threat.
But Lucas can't deny the shiver of longing that strikes every time he's around his sexy Romanian bodyguard.
Lucas is sure he has no room in his life for others beyond his three close friends, but he wants to change the world for the man who could be his greatest love. His everything.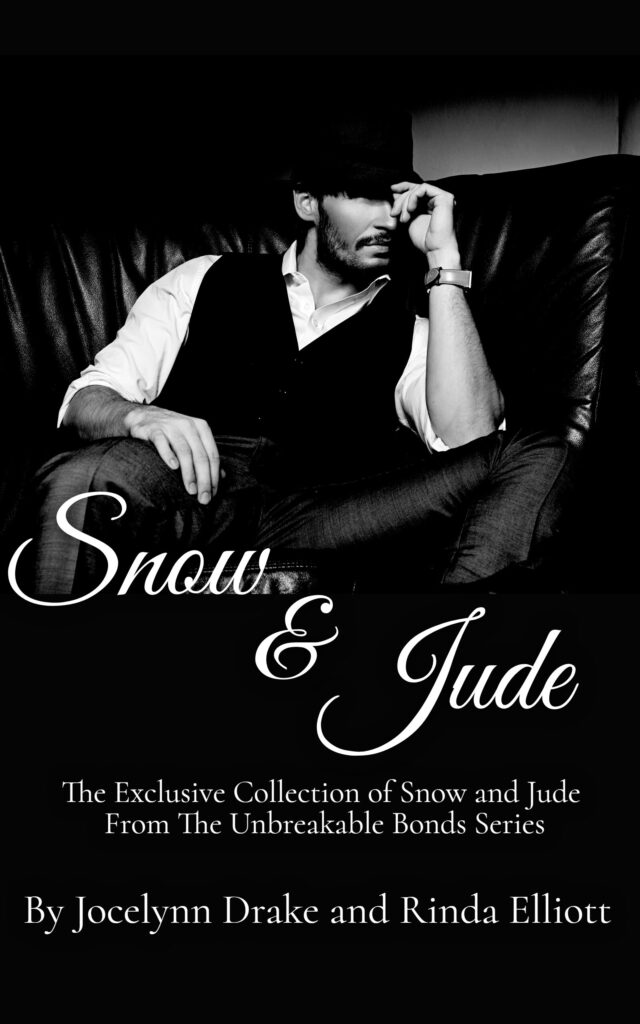 Once you finish Lucas & Andrei, you can continue reading with Snow & Jude!
Snow & Jude is a Special Edition that contains Shatter, book 2 of the Unbreakable Bonds series, and Unbreakable Stories: Snow – a 40,000 word collection of short stories and novella centered on Snow and Jude.
If you've not read Shatter yet, here is a quick description of Snow's story:
Maverick trauma surgeon Ashton "Snow" Frost keeps the world at a distance, relying only on his three closest friends to keep him connected.
But when a ghost from their past returns to Cincinnati, Snow stands to lose everyone he loves. Framed for murder and reeling from attacks on his friends, Snow is pushed to his breaking point.
Jude Torres won't let the doc shatter.
The paramedic has been attracted to the doctor since he first laid eyes on him at the hospital, even if the arrogant, solitary man doesn't fit into any of his plans.
One hot, reckless kiss shows that Snow isn't who he appears to be. And one night together will never be enough. Jude will fight for the doc.
Fight to keep him whole. Fight to keep him safe. Fight to simply keep him.
And if you happen to be an audio fan, we start work in April to turn both Special Editions into audiobooks! We'll have more news coming soon.
We hope that you enjoy meeting the Unbreakable Bonds boys.