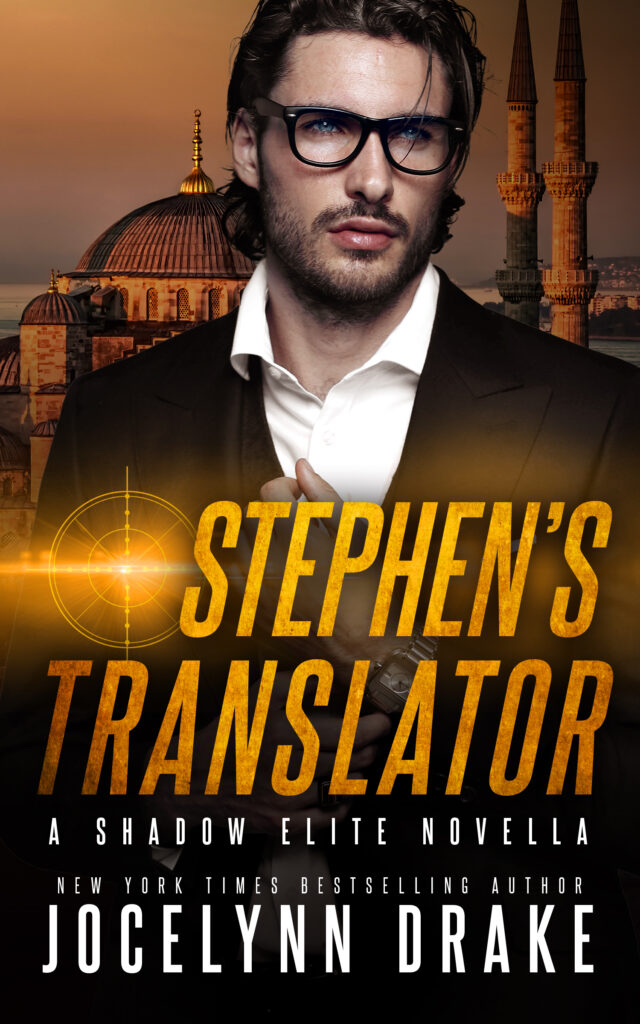 Stephen's Translator
Book 0.5 of the Shadow Elite Series
When Meet Cute leads to Meet Trouble.

Ehren is the most adorable man Stephen has ever laid eyes on. A chance encounter leads to an amazing first date and the promise of even more fun.

But all those hopes crash down when someone breaks into Ehren's apartment.

With dangerous stalkers and rumors of a secret treasure hounding Ehren, Stephen will do anything to keep him safe. Even call his crazy half-brother Charlie and his mercenary friends for help.

Oh God, please don't let his strange, extended family destroy the best thing that's ever happened to him.

Stephen's Translator is a Shadow Elite series prequel and features embarrassing first meetings, a shrink who can't follow his own advice, hot elevator kisses, secret treasure, meddling brothers, and a scorching romance.