Are you ready for B&B owner Wesley Blake?
I don't know if you're prepared for all his snark and sass. Nathan Randall definitely wasn't.
I am happy to announce that Rinda and I are finally done with the second book of the Pineapple Grove series, All for Wesley. We completed the bulk of the writing for that book in July and then worked on revisions for most of this month before shipping it off to our trusty editors.
If you've read Something About Jace, book 1 of the Pineapple Grove series, or Drew & Mr. Grumpy, a Pineapple Grove Short Story, then you've already gotten a glimpse of Wesley.
We were very excited to give you Wesley's story as it is an enemies-to-lovers romp, as Wesley goes head-to-head with the man pressuring him to sell his beloved B&B.
We don't have a release date yet for All for Wesley, but we're hoping to have it out by late September. It's mostly a matter of when the book is through the editing process. If it's not out in late September, then it will definitely be out by early October.
We have see the mock-ups for the cover and we can't wait to share the finished product with you!
Writing All for Wesley was a great walk down memory lane for me. I lived in South Florida and the area where Pineapple Grove is based for five years. While I don't miss the horrid summer heat or the hurricane worries, I do miss some wonderful friends and walking around Delray Beach in the evenings with my husband.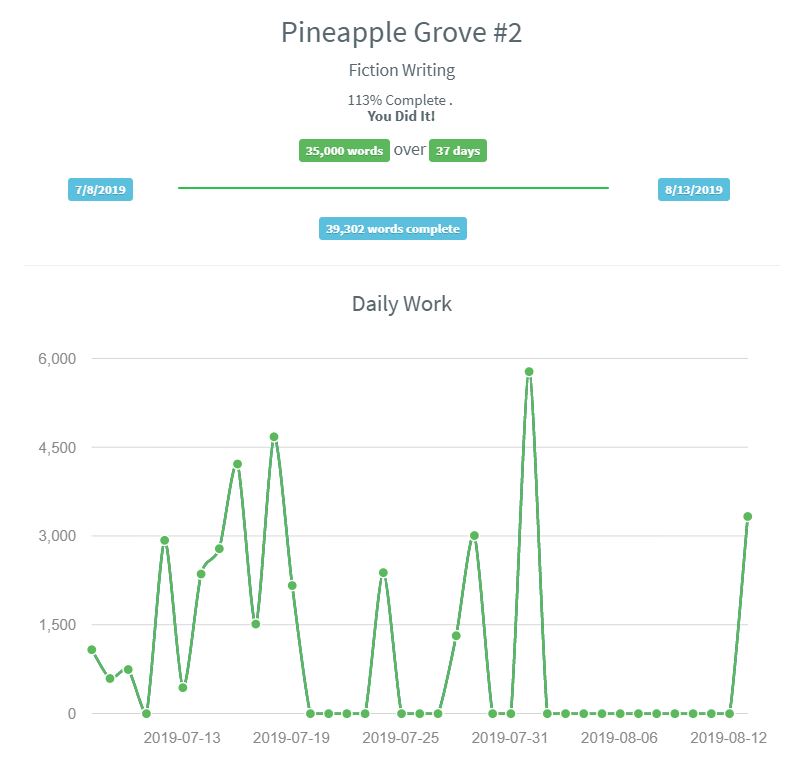 Writing this book proved to be a little more straightforward for me. I started this one strong. I was testing out doing 25-minute writing sprints with some other authors and I found that I was incredibly productive when I had someone else to hold me accountable. Plus, I was getting the bulk of my writing done each day before 2 p.m. That left me with my afternoons all to myself! That's a good day.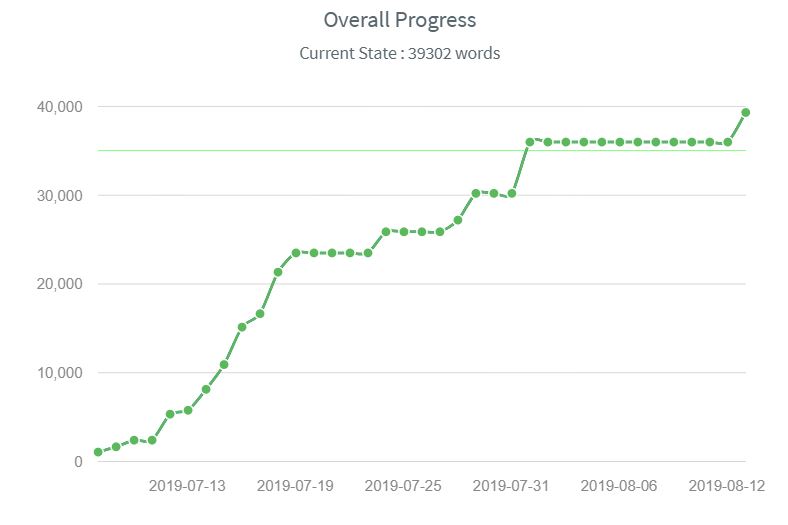 For joint books, we tend to aim for about 70,000 words for the rough draft total. And since Rinda and I attempt to split the book as fairly as possible, that leaves each writer with a goal of about 35,000 words. I was excited to see that I apparently had a little more to say about Wesley and Nathan than I expected.
Stay tuned for more news about All for Wesley. And if you haven't started the Pineapple Grove series yet, be sure to pick up Something About Jace and Drew & Mr. Grumpy.