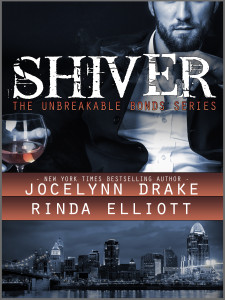 So…you went and did it. You tried Shiver and now you're in love. Maybe you don't necessarily love Lucas (he can be a bit of an ass at times, but his heart is in the right place) but you did fall in love with Andrei or Snow or Ian or maybe all of the above and more.
Trust me, I get it. When Rinda and I started working on these books, we fell so hard for these characters. We're happy to live night and day in this world… but of course, we're the ones writing it, so that's not hard for us.
However… you've just finished reading the first book in the series and you're wondering… where do I go next to get my fix?
That's what my job is today. Let me walk your through our step-by-step guide to help get you through waiting for the next book or the next story.
Your Unbreakable Bonds Guide
Step 1. Take a deep breath and bask in your own brilliance for discovering this series.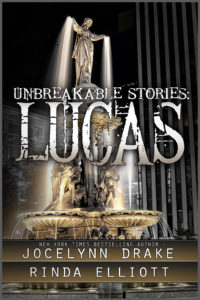 Step 2. You've read Shiver, but you're left with this nagging feeling that you need more from Lucas and Andrei. They're taking their relationship too slow. (I know, even Snow thinks they are.) You need to check out the short stories for Lucas and Andrei. There are 3 free short stories that can be found here.
However, Rinda and I started thinking after we released those short stories… We decided to make some slightly naughtier versions of the free short stories PLUS we wrote 3 more new stories for Lucas and Andrei. We compiled them all in one place and titled the collection Unbreakable Stories: Lucas. It is only available on Amazon Kindle.
Step 3. Start reading Shatter, book 2 of the Unbreakable Bonds series. This is Snow's story as he faces someone from his past who is out destroy his life and the lives of his friends. And you meet the one man to show Snow that he truly is worthy of love.
Step 4. OMG! Snow and Jude! Well, after that book, there is no way you're ready to walk away from Snow and Jude. There needs to be more! Right now! Don't worry… there is. We have two free short stories for Snow and Jude at the moment: House Hunting With Anna and No Walls Are Sacred. We are planning to release a third free short story for Snow and Jude.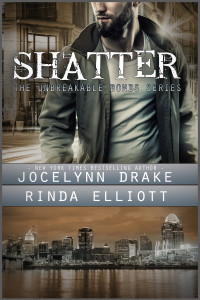 Step 5. Take another deep breath. You've just plowed through two full-length novels, a collection of short stories, and another grouping of short stories. That's a nice pile of reading. While you're practicing your book-breathing techniques, go ahead and pre-order Torch, book 3 of the Unbreakable Bonds series. The book will be out on Tuesday, October 25 and you want to have that bad boy downloaded on your e-reader the second it's out.
Step 6. It's time to introduce you to the Unbreakable Bonds page. This is the page of awesomeness. Do you want an in-depth character write-up for each of the main characters? It's there. Do you want pictures and a guide to Cincinnati, the setting of the series? It's there. Do you want a handy place to find all the free short stories? It's there. This is your go-to page for the series. We update it regularly so that you are in the know for new stories and character updates.
Step 7. Do I really need the newsletter? Yes, you really do. We're not going to spam you or share your email address. We are planning to release the newsletter a maximum of four times per year to keep you up to date on upcoming books and contests. We are considering not doing a pre-order for the fourth book. The newsletter will be how we contact readers that the book is out. Don't miss this important notification. Sign up for the newsletter here.
Step 8. I need to talk to other people about these books! We understand that so we created the Unbreakable Readers group on Facebook. This is the perfect place to talk about your love of the characters. We have pictures, chats, and even share early sneak peeks of books. Yep, there's even an early sneak peek of Torch on the group right now that we haven't shared anywhere else. Join in the fun now!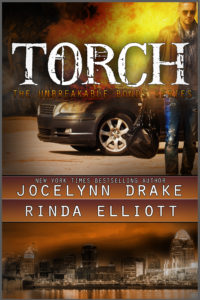 Step 9. What if I need something more visual to get through my withdrawal? Check out our Tumblr page. We've found models that remind us of our Unbreakable Boys. And sometimes we just find pretty pictures to brighten our day.
Step 10. Am I missing anything else? Social media. Yeah, Rinda and I are on there too.
Twitter: Rinda, Jocelynn, DrakeandElliott
Facebook: Rinda, Jocelynn, DrakeandElliott
This step-by-step guide will help get your through the series and keep you up to date on the release of future stories. I certainly hopes this guide helps and that you enjoy the series.
We would also like to ask for you to do one small thing for us… Spread the word. If you liked the books, please tell other readers, either by posting it on group that follow this genre or by posting a review on Goodreads or Amazon. It doesn't have to be a long review, but every little bit helps us reach more and more readers. And if you don't want to write a review or post it on a group, you can always grab a fellow reader (gently) and tell them about these awesome books you love.
Thanks so much for trying the Unbreakable Bonds series! Happy reading.